5 Benefits of Building Your Dream Home
If you dream of building your next home, you are not alone. Millions of people look for property each year to build on. Here are five benefits of building your dream home this year.
1. Finding the Perfect Lot
When you choose to build your ideal home, you can find a piece of land or suburban lot in a location you love. Even if you work with a builder's group, there are often many lots to choose from. Some people want their houses to face north, and some love the east. When you select your own land, you can place the building facing in a direction you prefer, and in an area you love.
2. Financing Rates Are Low
A construction loan is a special type of financing program you can find at your Amarillo Community Federal Credit Union that allows you to purchase the land and build a home on that land. The loan covers the entire building process, and then, once your home is completed, the loan can convert to a traditional type mortgage. Either way, the rates are low, and construction financing is an affordable option for most home buyers.
3. Creating a Comfortable Budget
Before you seek financing or look for a building site, you need to establish a budget. Although your loan officer can help you understand the long-term ramifications of the loan, you will be responsible in the end for understanding what it is you can afford to pay each month in insurance, house payment, and other related housing costs.
4. Locating a Good Contractor
There are many types of homes you can choose to build, and each may require a knowledgeable contractor. There are modular homes, underground houses, timber frame dwellings, and connected Yurts. As with any building project, knowing your contractor understands the intricacies of the type of home you are building will allow you to have peace of mind.
5. Changing What You Plan
Construction is a long process that can be confusing for most people. With underlayment, wiring, insulation, and dozens of other layers of building materials your home will require, the process can take longer than you think it will. Add possible problems such as groundwater levels, rainy days, and windstorms, and you can see that building timelines can be projected, but they may not be exact.
You can customize your home and build it to fill your dreams with the help of a great contractor. However, before you begin, follow the five tips above to make sure you end up with a home that fills your dreams, stays within budget, and sits on the perfect lot.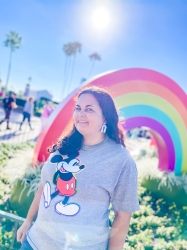 Latest posts by Krystal | Sunny Sweet Days
(see all)