Thinking of Switching To A Minimalist Lifestyle in 2022? Here Are Some Tips
The concept of minimalism may conjure up images of stark, featureless walls, capsule wardrobes, and extreme austerity in some people's minds. Nevertheless, minimalism is more of a mindset or way of life than a look or a set of rules. In reality, by making a few minor adjustments to your daily routine and working environment, you may begin to reap the benefits of a minimalist lifestyle, which include less mental pressure and an overall sense of clarity and tranquillity. So, before attempting to Marie Kondo your entire living room, take a look at our tips to make it a little easier on you.
Fiercely decluttering your home without a plan can put you in a worse state than you were before you began. The first step toward becoming a minimalist is to become aware of your motivations for doing so. Why do you want to do this? Are you attempting to create additional space in your home? Understanding why you want to do it will help you do it much more effectively and help you to stick to it.
Seasonal organization
You naturally find yourself organizing and clearing things at the change of seasons. For example, you do not need Christmas decorations in the middle of the summer or your camping equipment in the Fall. Bulky winter coats get packed away as the temperatures begin to rise. Take an inventory of these items and when you will likely need or want them. Organize them in clearly labelled bins and put them in a storage facility like EZstorit.
Meal planning & preparation
Meal preparation is one of the most time-consuming tasks and a significant cause of kitchen clutter. Making dinner decisions on the spur of the moment, dealing with leftovers, and creating grocery lists may require considerable time and effort, especially if you are serving a big family. After a long day at work, the last thing you want to deal with is the effort of preparing veggies and meats, cooking them, and then dealing with the mess that results from all of the dirty dishes. Consider allocating a single day per week to food planning and preparation. Remember, minimalism is not just about the physical stuff but the mental load.
Gathering recipes throughout the week can help you create a shopping list of all the ingredients you will need to pick up on your next supermarket excursion. If feasible, utilize herbs and spices that you already have on hand rather than purchasing new ones. Then set aside an hour to wash and chop your veggies; trim, cut, and marinade any meats you plan on preparing and prepare any dressings, condiments, or sauces you want to use later in the week before you start. In this manner, you can just take everything out of the fridge and cook it, resulting in fresh, hot meals throughout the week.
Limit new items coming into the house
Avoid succumbing to the temptation of purchasing stuff that is not absolutely necessary when you transition to a minimalist lifestyle. It is easy to say yes to everything and then find yourself right back where you started: in desperate need of a massive declutter to regain control of your life. However, saying "no" to single-use or low-value products will go a long way in ensuring your house and your mind is free of distracting clutter. While the price is not always a good indicator of quality, you should keep in mind that doing your research and investing in more expensive — but longer-lasting or versatile — items.
Get rid of things that you no longer need or want
Decluttering your life does not necessarily imply tossing everything away. Even though minimalism is not associated with the Zero Waste Movement, there is a lot that every minimalist can learn from the Zero Waste lifestyle, particularly its emphasis on reusing and recycling materials. For example, try ripping up an old sweater into strips to make your kitchen rags instead of throwing it away or passing on old books when you have finished with them.
You may be able to recoup some of the money spent on larger and more expensive items, such as furniture, by selling them on Facebook Marketplace or Craigslist, especially if they are in good condition. Of course, you will need to set aside some time to take well-lit, high-quality images and develop an attractive, clear listing headline and description, but it will all be worth it in the long run.
Look for items that can be multipurpose
There are numerous ways multipurpose objects can help you save money and space. For example, multicookers can consolidate several bulky kitchen items and free up a significant amount of pantry or cabinet space, and having a collection of black or neutral-coloured boots, shirts, jackets, and pants in your wardrobe can be used to create dozens of different outfits by mixing and matching them.
Consider downsizing your living space
Downsizing is a difficult step to take, even for someone who considers themselves to be a minimalist. However, with less square footage, you will begin to realize many of the benefits of downsizing, such as lower utility bills and less time spent cleaning and maintaining your home. Keep in mind that the process of staging and selling your house may be time-consuming and stressful, so plan ahead of time by creating a schedule and strategy that you can stick to before you begin.
Start small
Becoming a minimalist does not happen overnight, and developing new habits does not happen overnight, either. First, create a plan that includes tiny adjustments to begin with, such as decluttering a single room in your home or meal preparation for at least two or three days each week for a week. Then, one by one, work your way up to the most important tasks on your to-do checklist. Though it may not seem like much to just pack away a few objects or eliminate a few unnecessary steps from your daily routine, these modest changes can accumulate over time to create significant improvements that have a long-lasting impact on your attitude, outlook, and lifestyle.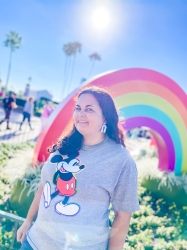 Latest posts by Krystal | Sunny Sweet Days
(see all)