4 Ways Anyone Can Keep Their Precious Memories Forever
Leaning Into Creativity
Just because you can take a video or a picture of something on your phone doesn't mean you've properly commemorated an associated event. Pictures will be from one angle, videos will be constrained. The best vide of a fine view showing you and a mountain behind may hardly show the mountain—the same thing happens with the moon.
The camera's eye and your eyes are able to take in different perspectives. Unless you've got a specific type of camera, you're likely not going to get the best image you could of the moon, or a distant lonely mountain peak. So though the common way to commemorate events is to snap a photo, there are limitations with this memorialization method.
That said, there's still a place for photography in the realm of keepsakes; it's just not your only option. Here we'll explore four additional ways you can keep precious memories forever, including means of storing and presenting photos.
1. A Large Collage—One That Takes Up A Whole Wall
A collage can be the size of a movie poster, or it can take up an entire wall. Now do be advised, if you plan on selling a home, then a collage of photographs, memorabilia like movie tickets, and other things will likely be lost with the property; unless you make the collage removable. It will depend on how you put everything together.
That being said, if you do go the collage approach, it's wise to "back up" your memories by scanning pictures into a computer first. Once you're sure you've got everything safely stored, you could pick one wall in a room and carefully adhere your most cherished photos to that wall in a shapely pattern that grows to take up the entire space.
When you've got everything attached, and the collage has grown as large as you prefer, there are ways to seal the pictures in so they're behind a laminate compound. You've likely seen this done at bars, or in woodworking. Once done, as long as you or your family has that house in possession, those memories are safe.
2. A Treasure Chest Of Memories
Another way to commemorate treasured memories is with an actual treasure chest. Be sure to partition the chest. Put little drawers in there like those which come in a jewelry box. Secure such a jewelry box to the chest, and be sure it can be closed so keepsakes don't fall out if the chest is moved and drawers slide open.
Often jewelry boxes will be built like a small wardrobe; so you can just close the little box's outer doors and secure it to the side of the chest—voila, you've got a safe container within a container. The key to putting memories in a chest like this is properly organizing them so they're easy to peruse through and keep safe. You don't want to just throw things in there.
3. For The Ambitious: A Memory Wardrobe
Beyond little cabinetry designed like tiny wardrobes in the tradition of jewelry boxes, why not go large? A large wardrobe can be made into a memory "shrine", if you will. Clothes, pictures, keepsakes, paperwork, pieces of art, books—all can be stored very neatly in a sort of memory wardrobe. You just section off different areas of the furniture for different things.
Once you've decided on what best describes the particular memory family you're looking to preserve, then you simply add items to each section of the wardrobe. Since it's a piece of furniture, you can move it wherever is best. Ideally, you don't keep it in the closet, but you make this memory wardrobe a key feature in the living room, or wherever is best.
4. Scrapbooking And Photo Albums: The Timeless Classic
Something a lot of people have forgotten about in the modern world is turning cherished memories into materials which can be referenced in a safe, artistic way—like what previous generations had in the form of photo albums and scrapbooks.
Keeping Those Cherished Memories Alive
Whether scrapbooking, designing your own memory wardrobe, carefully storing things in a literal memory treasure chest, or designing a massive collage to take up an entire wall, there are definitely ways to preserve your memories creatively. A picture tells a thousand words, but if you store that picture in a creative way, it may tell even more.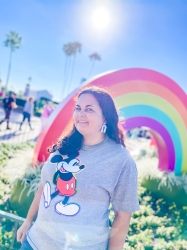 Latest posts by Krystal | Sunny Sweet Days
(see all)