4 Famous Dog Treat stores in Florida
If you're looking for quality treats for your pup in Florida, you're in luck! Florida has some of the best dog treat stores in the US, with a variety of delicious munchies that your pup is sure to love. Here are four of the best dog treat stores in Florida that you should check out:
1. The Dog Bakery
Do you seek a unique way to treat your furry best friend? Look no further than the Dog Bakery in Orlando, Florida. This unique bakery specializes in custom-made treats and meals for your pup that are sure to make them the envy of all their canine friends.
At the Dog Bakery, you can choose from a variety of different flavors and treats. From doggie ice cream and cupcakes to cookies and cakes, your pup will be in doggie heaven. All of the treats are made with natural and organic ingredients that are sure to make your pup's tail wag. In addition to the treats, the Dog Bakery also offers healthy meals that your pup can enjoy. From grain-free options to ones that are tailored to specific dietary needs, you can find something to suit your pup's needs.
In addition to some of the best pet treats and meals, the Dog Bakery also offers fun activities for your pup. From doggie play dates and doggie birthday parties to doggie agility classes and doggie obedience classes, there's something for every pet. The Dog Bakery even offers pet-sitting services for when you are away from home.
2. Earth Pets Natural Pet Market Jacksonville
When it comes to finding the best natural pet food and products for your animal companions, you can't go wrong with Earth Pets Natural Pet Market in Jacksonville, Florida. This pet store is dedicated to providing the highest quality and safest products for your furry friends.
Earth Pets Natural Pet Market offers a wide range of organic, natural, and holistic pet products for your cats, dogs, birds, fish, and reptiles. From food to treats and supplements, Earth Pets has everything you need to keep your pet healthy and happy. They also carry a great selection of pet supplies, toys, and grooming products.
Earth Pets Natural Pet Market takes great pride in the quality of their products and they strive to provide the best possible customer service. Their knowledgeable staff is always willing to answer any questions you may have and they'll help you find just the right product for your pet's needs.
They also offer natural pet health care services, including holistic veterinary care, acupuncture, chiropractic, and more. Their holistic approach to pet health care is designed to improve the overall health and wellness of your animal companions.
3. Doggie Bag Cafe Bakery & Pet Boutique- Florida
If you're looking for a place to spoil your pet, then Doggie Bag Cafe Bakery & Pet Boutique in Florida is the place to go! Located in a beautiful spot, the boutique offers a wide range of pet-friendly products to meet your furry friend's needs. From toys and treats to grooming and clothing, they have everything you need to make your pup happy.
The shop features a cozy atmosphere with lots of natural light and plenty of seating for both people and pets. The staff is supportive and well-informed, and they're always willing to help you find the perfect item for your pup. And if you're looking for something special, they can custom-make it for you.
The boutique's bakery is a pet lover's dream come true. They offer freshly-baked treats made with all-natural ingredients that your pup will love. From pupcakes and cookies to cakes and muffins, you'll find something delicious to satisfy your pup's cravings. They even have vegan and grain-free treats for those with special dietary needs.
4. Sweet Dog Tampa- Tampa
This unique pet store offers an amazing selection of all things pet related, from food to toys to accessories. Whether you are looking for a special treat for your furry friend or a new bed for them to sleep on, Sweet Dog Tampa has it all.
At Sweet Dog Tampa, you will find an extensive selection of food, treats, toys, and other pet supplies for both dogs and cats. From top-of-the-line brands like Royal Canin and Purina to unique, locally made items, the place has it all.
When you visit Sweet Dog Tampa, you can also take advantage of their grooming services. Whether your pet needs a bath, a trim, or a complete makeover, their experienced groomers will make sure your pet looks and feels their best. Plus, their prices are very competitive, so you won't have to break the bank to get your pet looking great.
Parting words
There you have it- some of the best dog treat stores in Florida! Did you know, according to pet insurance companies, 39.8% of Florida households own a dog? With so many dog owners in the state, it's important for them to understand that for their pets, staying healthy is just as important as enjoying delicious treats. They must know how pet insurance works in their state and how to take care of their furry friends in terms of their health and diet. Having said that, do visit the stores we have mentioned, and make the most of your time!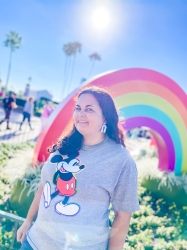 Latest posts by Krystal | Sunny Sweet Days
(see all)