4 Amazing Items That Will Enhance Your Backyard
If you love to spend time outside in your backyard, you will want to make sure that it is as comfortable as possible. There are many ways that you can enhance your outdoor space to make it just as comfortable as the interior of your home, with the added bonus of sunshine and fresh air.
Being outside in your garden is the perfect way to relax after a long day and for chilling out during a lazy weekend. To make your time in the backyard even better, why not consider some of these additions to help enhance your outdoor space?
Hot Tub
After a hard day at work, what could be better than sinking into a warm, bubbling hot tub and letting it soothe your cares away? Owners of hot tubs are always talking about how relaxing it is to spend time in them, so why not get one for yourself to see what you are missing? There are many different styles and shapes of hot tub available to buy, so you should be able to find a model that perfectly suits your needs, your budget, and the space that you have available.
Porch Swing
Porch swings are often thought of as a traditional item, but nowadays, there is a wide selection of modern designs available to pick from. Egg-shaped porch swings are an on-trend variation of the traditional design and are super comfortable to sit in. The gentle back and forth motion of the porch swing will soon get you feeling relaxed.
Your porch will look modern and stylish with an egg-shaped design swing hanging up and is sure to be the envy of all of your neighbors.
Outdoor Pizza Oven
If you are bored with cooking on the grill, why not add an alternative way to cook outdoors to your backyard? Outdoor pizza ovens are really fashionable right now and create the best-tasting wood-fired pizza to share with your friends and family. An outdoor pizza oven is ideal if you love to entertain guests in your yard, and offers a simple way to cook delicious food.
You could follow a tutorial and build a pizza oven yourself, alternatively, there are some gorgeous designs available to buy that will make an attractive addition to your backyard.
Summerhouse
If you live in an area where the seasons change dramatically, you may be looking for solutions that enable you to use your backyard throughout the year. Getting a summerhouse constructed in your garden offers the perfect way to spend more time outdoors and enjoying the fresh air. A summerhouse allows you to head into the backyard on even the rainiest days. Whenever you fancy a change of scenery from being inside, you can pop out to your summerhouse. Whether you plan to use the summerhouse for relaxing in and watching wildlife in the backyard, or if you want to use it as a work from home space, there are endless ways to make the most of time spent in your summerhouse.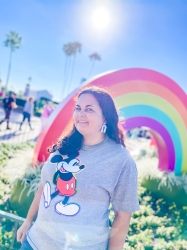 Latest posts by Krystal | Sunny Sweet Days
(see all)