What To Look For When Viewing A Property
It's so exciting to move house and find somewhere new to live. Whatever your reason, whether it's because you've found a great job and need to relocate, you want to be closer to family and friends, you want a whole new adventure, you're growing your family, or you're downsizing for retirement, even if you love your current property, looking around potential new ones is always a fun thing to do.
Hopefully, when you do view properties, you will find the home of your dreams and start proceedings to move in. Sometimes it can be a battle between the heart and the head. However, there are some essential things to look out for when you are viewing a property that could help you make the right decision. Read on to find out more.
Damp
Damp can be highly problematic if it is found within a property, and this should be high on your watch list when you are viewing somewhere intending to possibly live there. This is especially important if the property has been empty for some time, as damp is more likely to be present. That said, damp can occur in occupied properties too.
The signs of damp you need to look for include:
Flaking paint
Peeling wallpaper
A musty smell
A cold, damp feeling when touching the walls
Watermarks on the walls and ceilings
Damp being present doesn't mean you have to automatically discount the house from your maybe list, but it does mean you'll need to investigate further and factor in the repair costs when you make an offer.
The Roof
The roof is an aspect of a property that is easy to neglect when you are inspecting somewhere, mainly because you don't see it. Yet checking the roof can save you a lot of time, money, and effort later on, so it's wise to try to see what you can. Signs that there might be a problem include tiles lying on the ground around the house and holes in the roof if you can inspect the attic area.
Because the roof is so important yet so tricky to see very well, it is a good idea to employ roofers to check it all thoroughly before you make any kind of financial or emotional commitment on the property.
Storage
You might not think storage is such a big deal, but imagine moving into a home and not having enough room for all your things. It would lead to frustration, a messy house, and the need to buy more furniture which, when installed, will take up space you hadn't accounted for losing.
You are going to need somewhere to store clothes, bedding, towels, food, kitchen utensils, and, if you have children, all the toys and games that come with them. If you truly love the house and there is a lack of storage, the best thing to do is declutter before you move, but this is a formidable job and can be stressful at an already stressful time. It's actually better to let your head rule your heart, and make sure you're only searching home listings that have plenty of storage, bypassing those that don't seem to. This will save you a lot of time and stress and you're still sure to find a great house to move into.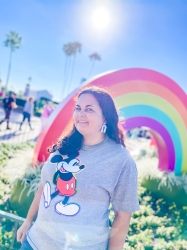 Latest posts by Krystal | Sunny Sweet Days
(see all)