What to Consider When Choosing a Life Insurance Policy
Purchasing life insurance is one of the biggest financial decisions anyone can make. Whether you have dependents who rely on your income, or you want to provide liquid assets to be used to pay for your medical bills, life insurance can provide the needed protection to your loved ones.
With many life insurance products available, you might be unsure of the right to choose. Consider these tips when choosing a life insurance policy.
Assess your insurance needs
How much do you contribute to your family income? How many are dependent on you financially? Is there a way your family can meet their financial needs and repay debts after you are gone?
These considerations can help you determine how much coverage you need. Consult an insurance broker about assurance vie Montreal to get information on life insurance products. A broker can also help you evaluate your insurance needs and make informed decisions.
Affordability
You must ensure that you can afford the coverage when choosing your life insurance plan.
As you weigh your options for term insurance against more costly universal life insurance policies, keep in mind that with term insurance, you are buying life insurance without the cash value aspect common with universal life policies. Term policies also come to an end, with their renewal requiring higher premiums.
Regardless, you shouldn't go for a universal life policy with premium payments if it will put a dent in your finances today.
State of your health
With a life insurance policy, the state of your health must be determined. Ultimately, the healthier you are, the cheaper your insurance policy will be.
Additionally, some factors such as smoking can have a negative impact on your life insurance, and your cost could be much higher than that of a non-smoker.
Life insurance companies also tend to associate your age with your health. Hence, the younger you are, the healthier you should be and vice versa.
How long you need coverage
Life insurance is meant to last a specific length of time or a lifetime. If you only need coverage for a specific period of time, it would be best to choose term insurance. On the other hand, if you need life insurance for your whole life for things such as burial expenses or income replacement for your dependents, permanent coverage should be your best bet.
Market knowledge
Some insurance policies are used to generate cash value for other purposes. For instance, some products allow a policy to accumulate cash value, just like a savings account.
Premium payment methods
When you purchase life insurance, you will likely buy it to protect your loved ones when you die. The worst that can happen is the coverage being cut short because you missed a payment.
It would be best to consider life insurance policies with automatic withdrawal options. This way, you can be sure you never miss a payment.
Term to perm conversion options
If you buy a term insurance policy now and think you could need a permanent one in the future, find out if the policy includes a conversion option. Since not all term policies have this option, confirm from your insurer before purchasing.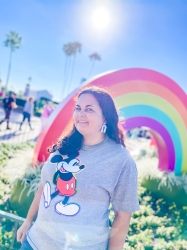 Latest posts by Krystal | Sunny Sweet Days
(see all)