How To Start A Successful Clothing Business
If starting a clothing store sounds like heaven to you, then what are you waiting for? Run after your dream. A clothing business can be highly profitable. It would be best if you didn't worry about starting the store. Consider knowing what it takes to make your business outstanding to beat all odds in the same industry. Focusing on lady wears, Joseph Ribkoff dresses can be a good option for you. Ladies want fashionable wears which makes it easy to work with ladies' wears. However, there are ideas you should have before starting your clothing business.
Identify your target audience
Ask yourself questions like who is your potential customer? What type of clothes would your target group prefer? Do you want to target customers looking for high-end fashion brands or those looking for affordable wear? The answer to the questions will help you in determining precisely who your potential customers will be. This will enable you to narrow down the brand's identity. Now, set short- and long-term goals to reach your target group.
Perform a competitive analysis
Competitive analysis Helps you to evaluate the current and potential business competitors. You should understand your competitors before venturing into the business. Analyze their recent moves towards marketing their products. Do not forget to check on how your competitors' products are positioned. The analysis is vital as you understand more about the current market trends, industry best practices, market saturation, market gap, product pricing, and business opportunities. Make this a routine as it increases your business' competitive intelligence.
Write a business plan
Success is acquired through an effective planning process. You don't want your business to run without any plan for its future. This means you must plan how to start and run it. A business plan acts as a blueprint and gives a full picture of your business's mission, goals, and feasibility. A business plan isn't a legal requirement but necessary to help you assess its progress. Consider asking for professional help if you are wondering how to come up with a "smart" business plan.
File your legal structure
Any business you see running is legally operating. Before any business opens its doors to provide services to customers, it must have all legal documents showing that it is a registered business. You wouldn't like it when authorities close your business and file a case against you for not complying with their requirements. Work with a lawyer to assist you in understanding the necessary steps to take to have your business registered. Obtain a tax ID number and business licenses. You also need to obtain appropriate business insurance.
Secure financing
Starting a clothing business is no joke. To keep up with fashion, spending money to make money is your only option. Plan in advance where to get the start-up capital. You'll likely need to save up as much cash as possible, borrow bank loans or friends. Have a vast knowledge of the amount you are likely to need to avoid underestimating, which can later stress you.  
Additional resources: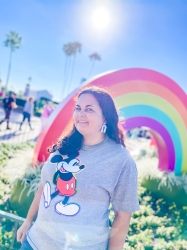 Latest posts by Krystal | Sunny Sweet Days
(see all)