Exciting Water Sports and Activities That Are Perfect for Beginners
If you are new to the world of water sports, then it can be hard to know where to begin. You've probably heard of stand-up paddleboarding and want to try it out, but you're not sure how it works. Or perhaps you want a way to keep fit while enjoying the beach or waterway in your area. Whatever your reason for wanting to learn more about watersports, there is something out there just for you!
This article will give you a brief overview of the world of watersports, and it will help you to decide which one is right for you.
Benefits of Water Sports
Water sports are enjoyed by millions of people worldwide and for a variety of reasons. Some may participate in watersports as a form of exercise, others because it is entertaining to do so. Whatever your motivation for engaging in water sports, you can help reduce your carbon footprint and save money by choosing to go green with the following water sport tips.
One of the biggest benefits associated with water sports is the fact that they are a great form of exercise. Water sports can provide some of the same benefits as land-based activities but without many of the drawbacks such as expensive equipment and flat, dry areas in which to participate. In addition, water sports are often a great way to socialize with friends and family.
Paddling
Paddling is a popular summer activity. It requires little equipment, involves no motorized transport, and is easily accessible in lakes, rivers, and oceans around the world. It's also an inexpensive sport that can be enjoyed by anyone regardless of fitness level or athletic ability.
Anybody who likes the water or being outdoors will find paddling to be a fun and relaxing way to stay active over the summer months.
One of the advantages of paddling is that it allows beginner paddlers to learn some of the basic skills of the sport without having to spend a lot of money. Paddling will allow you to get across the water, and if you are a little more advanced, it will allow you to travel a little faster. No matter what your skill level is, there are many reasons why paddling is perfect for water sports beginners.
Wakeboarding
One of the fastest-growing water sports in popularity is waterboarding. It's certainly a good activity for beginners as it provides a great way to learn the basics of wakeboarding and also improve your skills after you have already learned them. It also teaches basic water safety and some other important water sports safety tips. For example, it teaches you how to get back on the boat safely, how to stop yourself from falling off the board, how to use your feet on the board to steer it, how to use your body weight on the board to turn it, how to jump up onto another boat, how to swim with a life jacket on, and so on.
It is very important that you do not attempt any of these things until you have learned them properly from an instructor. You will be given the opportunity to practice them during your lessons.
The lessons take about 2 hours and are usually done in the morning or afternoon. You should be taught by a qualified instructor, who will also provide you with all the equipment that you need for your lessons.
Rafting
Rafting is a water sport in which a small boat or raft is paddled with the help of a paddle across a river, lake, or along a coastline. Rafting is often done on whitewater or different grades of rivers and some of them are also available for surfing. It can be done on rivers, lakes, or different water bodies.
If you want to try something new, then rafting is the best sport which can be tried by a beginner as well as it gives fun too. It is easy to learn and safe too. It is good exercise as well and keeps you active throughout. Rafting is a great adventure sport and can be enjoyed by all age groups. It is good for health as well as it helps in burning calories. If you are looking for a fun-filled adventure, then rafting is the best option. It is also a good way to spend time with your family and friends.
So, if you're interested in learning more about water sports, there are plenty of ways to get started. From standup paddling to whitewater rafting, there is a wide variety of exciting activities for people of all ages and skill levels to enjoy!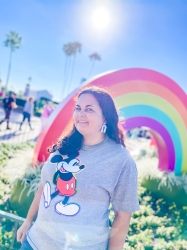 Latest posts by Krystal | Sunny Sweet Days
(see all)