Going Camping: The Ultimate Checklist
Although camping is all about enjoying time in the great outdoors and taking a break from your usual routine you need to be properly packed and prepared for the adventure if you are going to make the most of the trip.
When you are planning your camping trip you might search used tent trailers for sale, for instance, so that you have the accommodation sorted. But what do you need to pack?
Here's a look at the essentials that should be on your checklist.
Make sure you are comfortable
Even when you are sleeping under the stars you want to be as comfortable as possible.
Make sure you have a sleeping bag or duvet for each person going on the trip. If you are going to be sleeping in a tent you also want to pack a sleeping mat for extra support and comfort.
Pillows and extra blankets will also ensure you get a restful sleep after a busy day.
Don't forget to pack a chair and table if you are going to be eating and sitting outside.
Cooking essentials
When you are in the middle of nowhere you need to be able to fend for yourself. That means you should pack all of the cooking essentials required to cater while camping.
Cooking utensils, serving dishes, bowls, plates, cups, and a few pots and pans are all going to be needed when preparing food whilst camping.
It could also be useful to have a coolbox for storage and don't forget the all-important kettle so that you can heat up water for drinks and clean water.
Keeping warm and dry
The next items on your checklist should be clothing.
The temperature can really drop during the evening when you are camping in the wild. Make sure you pack plenty of suitable clothing.
Pack plenty of extra warm layers including a good supply of socks, T-shirts, and jumpers. You can always take a few layers off when you get too warm. That's a better option compared to being cold and not having suitable clothing with you.
Make sure you also have a good quality pair of walking boots and some waterproofs to protect you from the elements.
Prepare for a potential problem
You should always be mindful of the threat to your health and safety when you are packing for a camping trip.
It is all too easy to get into trouble and require medical attention when something happens while on your trip.
Prepare a medical kit that helps you deal with minor medical problems such as insect bites and cuts or sprains. A good first aid kit should have medical supplies to deal with common injuries and issues so that you can fix a problem or deal with a medical problem while you get further help.
When preparing your checklist it helps to create a number of headings such as clothing, cooking, health and safety, and comfort. These will give you prompts to list items in each category that you will need for your trip.
A great camping trip is all in the preparation. Pack properly and you improve your chances of having a memorable trip, for all the right reasons.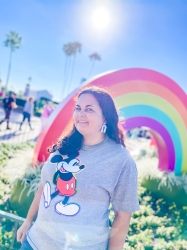 Latest posts by Krystal | Sunny Sweet Days
(see all)