Water Adventures To Try Around the World
If you love water activities or appreciate marine life, you must be longing to go where the deep blue color is very apparent. What is more exciting than having a cool adventure with fun water splashes? In this article, you will know some awesome and highly appealing water escapades. Here are 4 water adventures to try around the world.
4 Water Adventures You Would Not Want To Miss Out
In the deep emerald sea, there are a lot of activities you can consider doing- some you may be familiar with, like fishing, skiing, snorkeling, and of course, surfing. However, the question is: Where would you go? If you have to go to a beach, it just has to be in Destin– a place near the Gulf of Mexico in northwest Florida. It is a place worth your time.
Perhaps, you can also consider going to Fort Walton Beach, which is only 7.45 miles away from Destin. At the same time, Fort Walton Beach has a good mild climate all year round, which makes it better. Both are good options that you have to go look at and consider.
There are many highly attractive resorts there which you can choose from to go surfing or other things that you may want to try out. If you are interested in doing some other action, go ahead and visit Destiny's website for more attractive water adventures to try out. You do not need to worry as they got it all for you.
Water activities like private cruises and dolphin tours are all offered by Destiny Water Adventures. Also, Destiny Water Adventures offers pontoon boat and jet ski rentals, among other things. Now, this is a good way to start your water adventure, having a place to go!
1. Surfing
Surfing is just simply one of the best activities you have to try. The feeling of having the water lapping against your skin feels so cool and refreshing. Also, as you wait in line for the next, big wave- and surfing along with it can be one of life's most enjoyable experiences.
Surfing provides an infinite sense of liberation, whether it's paddling away from your troubles and burdens offshore, gaining insight on your day-to-day life while riding a wave, or just floating outback and worrying about nothing. It just feels so wonderful and it is a good way to just ride along with the waves and overcome them.
2. Scuba Diving
Scuba diving helps you to travel easily underwater and gives you the sensation of becoming a part of the aquatic environment traveling along with marine creatures. Certainly, scuba diving is a fantastic way to get away from the world's noise, pollution, and problems. Nothing but your breathing can be heard as soon as you enter the sea. 
Experiencing the underwater world is a once-in-a-lifetime opportunity that is unlike anything you've ever seen on land. You can discover aquatic life you have never seen before with your own eyes! It is a whole new world out there, and you would not want to be left behind.
It is an unforgettable experience to be a part of this ecosystem and to see all of these fish in their natural habitat. Also, it is truly incredible to swim among the sea creatures and let them examine and embrace you. You would not want to miss the underwater beauty.
3. Canyoning
If you want something more thrilling and challenging, then go canyoning. It is a great way to get out into the countryside and see the rivers, gorges, waterfalls, and slides. If you do not know about this, canyoning entails a range of techniques such as walking through slippery surfaces, jumping, and scrambling, as well as abseiling and rock climbing.
What's exciting about this is canyoning will bring your adrenaline to the test while also challenging you to clamber over and under rocks and jump from one position to the next. It is a wonderful water activity that you should seriously consider doing.
Moreover, canyoning allows you to get up close and personal with natural wonders that you can usually only see from afar.
4. White Water Rafting
White water rafting is one of the wildest water ride adventures that you can do. You would see the horizons blurring out from your sight to a huge surprise drop in the waters, and a lot more.
Being out on the river, and feeling the rapid rollercoaster brings a lot of adrenaline. Also, the splashing of freezing water in your face, and the majesty of a wild river canyon, brings pure bliss to the heart and soul. And everybody could use a little bit of fun and relaxation these waters can bring.
With all of these 4 activities listed down, the question would be which one would you want to try out? After deciding on one, pack your bags and feel free to enjoy yourself in the waters. Remember to have fun!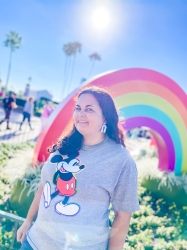 Latest posts by Krystal | Sunny Sweet Days
(see all)