Veterinary Laboratory Services
Veterinary laboratories help to address various animal needs, including food safety, diagnosis of diseases, and protection from health hazards. Diagnosis and surveillance are essential in the determination of animal diseases and the identification of new infections. Vet laboratories are, therefore, the foundation of animal disease control in any region.
Vetnique Labs offers all pet diagnostic services and tests to identify the kind of disease ailing your animal. The lab has a team of veterinarians who monitor, evaluate, and come up with effective pest and disease control measures in animals. They also implement response plans and emergency preparedness for transboundary diseases. Animal labs are well equipped with containment measures that help handle highly contagious diseases and viruses in animals.
The other veterinary services include the following;
Vet inspection and food safety
Keeping animals safe involves regular inspection by veterinarians with the necessary skill set. Animal specialists responsible for food and safety inspection are found in various bodies and organizations, such as agriculture, food, and drug administration. They work with the relevant institutions to enforce animal and food-related regulations.
The survey team inspects livestock and animal products to ensure that they meet the required standards. If there are sick animals, they quarantine them to ensure they do not spread the disease to other animals or even human beings. They are also involved in testing animal additives and medication for safety measures.
Animal specialists
These are professionals with different areas of specialization in their practice. They include surgeons, dentists, pathologists, and other specialists for various species of animals such as cats, poultry, wildlife, or dogs.
Veterinary specialists get animals for treatment from referrals from various animal hospitals. In most cases, they are called when a need for their expertise arises. All specialists have different areas of practice, and tasks vary from one professional to another. Other veterinary specialties include oncologists, animal welfare specialists, and pharmacologists.
Research professionals
Research veterinarians have extensive knowledge about animals, and they carry out research related to animals. They are involved in various research projects with firms and government organizations. Research veterinarians also work in learning institutions as lecturers and practitioners.
Experts working with the government and learning institutions analyze the existing and past animal care techniques to develop better methods of diagnosis, treatment, and prevention of health issues in animals. Researchers working in laboratories and other biomedical facilities develop and test drugs for animal use.
Emergency and critical care vets
Pets may develop life-threatening health issues that need the intervention of emergency pet care. These are illnesses that require rapid diagnosis and treatment. The need for urgent medical care arises when an animal is accidentally injured or has injected poison that leads to problems in the internal organs. Emergency care facilities have modern equipment that helps to deal with the various forms of pet emergencies.
Animals that have received urgent medical care need close monitoring in the healing process. They may need round-the-clock assessment that involves administration of medication, additional tests, and regular vital checks.
Companion Veterinarians
Companion animal specialists constitute the most significant number in veterinary care as it involves working closely with ailing animals. They are animal physicians, and their duties and responsibilities depend on the type of ailment affecting your pet. They perform surgery, administer vaccines, diagnose diseases, and prescribe drugs.
Some companion veterinarians do not work in labs or animal hospitals. They are found in animal shelters where animals are taken care of daily.
Different animal experts deal with various animal problems. Therefore, it is vital to seek the advice of your general pet doctor if your pest has a problem that needs the intervention of a specialist. Some conditions require the pet owner to take the specimen to the lab for testing, while others require the pet to accompany him to the treatment center.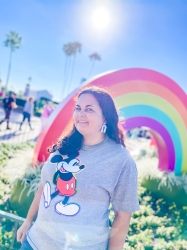 Latest posts by Krystal | Sunny Sweet Days
(see all)