Useful Hacks To Help You Choose The Ideal Facial Cleanser For Each Season
Taking care of your skin and having a healthy skin routine should be on your list of priorities. Our skin is subjected to harmful factors every day whether it is dirt, UV rays, or various weather conditions. Our face is always exposed to all of these harmful elements which is why it requires extra care. One of the most important items that should always be a part of your skin routine is a facial cleanser. A facial cleanser should be used twice a day, in the morning and at night. This is because it removes the dirt, makeup, impurities, and pollution that your face is exposed to all day. It also hydrates and rejuvenates the skin and protects it from damages.
For this reason, the facial cleanser is probably the most popular skin product for both men and women. However, you will find that most people only use one type of cleanser for the whole year. As the weather changes your skin does too and so do its needs. Therefore, what works for your skin during the cold weather, won't work for it during the hot weather. This is why you should adjust your skin routine based on the season. Keep reading for useful hacks to help you choose the ideal cleanser for each season.
Facial Cleanser for the Summer
As mentioned, your face is exposed to many harmful factors. In addition to that, during the summer you also get sweaty which makes it vital to choose a facial wash that will provide your skin with the best care. Foaming cleansers are the perfect choice for people with oily and acne-prone skin. On the other hand, if you have dry or combination skin then non-foaming cleansers will be the best option for you. The lucky ones who have normal skin that is neither oily nor dry should use gel-based facial cleansers during the summer hot weather. You should wash your face twice a day and for 60 seconds each time and rinse it with lukewarm water. For extra cleansing, opt for a sonic brush.
Facial Cleanser for the Winter
When it comes to your winter skin routine, hydration is key. This is because, during the cold weather, our body's water evaporates which causes the dry skin that we all suffer from in the winter. For this reason, it is recommended to keep your skin hydrated. When opting for a facial cleanser during the winter, make sure to opt for one with hydrating qualities. You should also look for products that will provide your skin with the extra care you will need in the winter. Vitamins and nutrients are vital, and they are usually found in products with fruit extractions like pineapple. Therefore, you should look for pineapple enzymes in cleansers to guarantee that they will provide your skin with the nutrients it needs during the cold weather. Additionally, make sure that the facial cleanser you choose at this time of the year is mild and contains moisturizers as well. If you have acne-prone skin, you should opt for a cleanser that contains glycerine and hydration serum. Additionally, to avoid dry skin during the cold weather, you should apply moisturizer to your face twice a day.
How to Take Care of Your Skin
Now that we have talked about how to choose the right facial cleanser for warm and cold weather, we are going to talk about skincare tips that will help you take care of your skin all year long. There are two things that usually confuse people and that is to only use sunscreen in the summer and moisturizer during the winter. However, this is a big misconception. You should use sunscreen during the winter as well because the harmful UV rays are still there even when it is cloudy. Additionally, you should moisturize your skin during summer as well because the summer heat can dehydrate most people's skin.
You should also exfoliate your skin regularly, dry your skin after washing, and avoid using hot water on your skin. Last but not least, for better-looking skin, sleep well, eat healthy food, and drink a lot of water.
Our skin needs changes with the weather. You can even feel the changes on your skin as it gets colder or warmer. For this reason, we need to adjust our skin routine accordingly and change the products we use to accommodate these seasonal changes. Since facial cleansers are a must in every skin routine, you need to opt for the right one each season. Finding the right facial cleanser may not be so easy. However, if you use the tips mentioned here and experiment with some brands, you will eventually find the right one for your skin.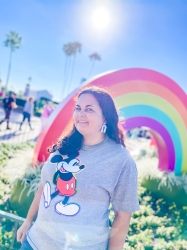 Latest posts by Krystal | Sunny Sweet Days
(see all)