This Moving Abroad Checklist Can Save You Time (And Money!)
It would be foolhardy to move to a foreign land with no checklist to guide you in the preparation process. To gain travel documents and wrap up responsibilities in your country of origin won't give you a rational mind to think of anything else. To keep track of your preparation, put together a checklist of every task, document, and item you'll need for your move. It requires you to be detail-oriented to ensure you do not forget any significant issue. The list below will be a great guideline to follow as you prepare;
Research the Rules of the New Country
The laws and regulations of different countries vary widely—research about the new government, particularly on matters that concern immigrants. You could do the research online, consult their embassy or consular. However, do not over-rely on online information unless it is current. You may as well inquire from international travel agents. Find out information on issues like vaccines you have to take, travel documents like visas and permits, any restrictions from your country, and other important information.
Use International Movers
If you require to ship the property and personal effects to the new place, engage the services of experienced movers. As explained at https://www.pssremovals.com/, engaging an experienced mover can assist you with the entire moving process. Your move will be less stressful as your property will be in safe hands and protected as well. Professional movers also provide storage services that you may need as you settle in your new home.
Apply for Travel Documents
Please apply for the travel documents, be it visa or permits, early in advance. If you already have the paperwork, ensure the expiry date gives you ample time to use them for the period you will be in the new country. Time is of the essence as some countries' visa application process has timelines and may take a while. Be sure to apply for the correct travel documents, as each category has its specific requirements.
Make Financial Plans
Please find out the cost of living in the new country as it will help you put your finances in order. If the currencies are different, you may see this difference that affects your financial status significantly—research on other economic issues like tax deductions, medical costs, insurance, and pension schemes. If you are moving with children, find out how much their education may cost. This information will help you to prepare financially adequately.
Make Plans of Where to Live
Before you live the known to the unknown, be sure to plan on where to live and have everything in order. If you're looking for a cooler climate, try Ireland or Scotland. If you're fond of warm locations, Portugal, Spain or Cyprus may be the best fit. These countries are all reasonably priced, boast stunning beaches, and offer a relaxed lifestyle. Cyprus is an especially great destination for property buyers. This country has a diverse selection of Cyprus properties for sale, ranging from modern apartments to luxurious villas, ensuring that there is something to fit every taste and budget.
Since you are far, it is advisable to use a property management company to support the entire process. Be sure to contact the area utility service providers to enlist for their services. Having a ready home to live in will make your transition smoother.  
Have Emergency Funds
Have finances set aside for unforeseen emergency circumstances like surprise expenses, accidents, and other issues that could unexpectedly arise. It may, for instance, take time for your first payment to be processed, and as you wait, the emergency funds could help. You may also get unwell before you get a medical cover, and this would require immediate attention. Unexpected expenses can easily throw you off financially if you don't have any plans for the same.
Make Transport Arrangements
Each country has its driving laws, regulation, and requirements. Make arrangements on how you will get around. Will you use public transport? If so, get to know how convenient it will be for you and how much it may cost. If you choose to use cabs, be sure to factor in the costs as well. If you do plan to drive, find out the traffic requirements. You may be required to have an international driving license and first to retake driving classes.
Declutter Before You Move
Be sure to sort out your property to know what you will move with, what to give out, and what to leave in storage. You may choose to have a garage sale to sell some essential household items like furniture and electronics. The finances from the sales will help you with the expenses of moving. Safely pack the things that are of sentimental value to you. Decluttering will make your winding up far more efficient.
For whatever reason, moving to an overseas country is a severe transition in life that requires utmost preparation to make it smooth. Follow the tips above, and you will have a sure footing on which to start. Prepare well, and you will not have a difficult time settling in the new environment.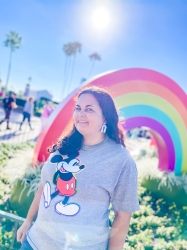 Latest posts by Krystal | Sunny Sweet Days
(see all)