Taking Driving Lessons Is So Worth It – Here Are 6 Reasons Why
It is always an exciting phase in life to get your very first car. But before you can start driving, it's a must to have taken your driving lessons. Driving lessons equip you with moving your vehicle and the necessary knowledge of the roads. It is advisable to attend your driving lessons from the renowned driving school. When drivers receive proper training and acquire all the essential skills, it is advantageous for other drivers and road users.
Embrace Driving Lessons To be A Good Driver
You drive a car when you have fully acquired your driving lesson. Road safety is a necessity, and the law requires that anyone driving needs to be licensed. It is a criminal offense, and it is punishable by law if you drive a car without a license; more so, it could worsen if you happen to cause an accident.
There are many driving schools in several states. However, you may want to learn more before picking a school for your lessons. You'll need to have done due diligence about the driving school. You need to acquire your driving lessons from experienced tutors, and It may seem intimidating at the start. Still, as you go along, it gets much more straightforward. Do not feel dismayed when you start taking your lesson. There are many advantages, and it is worth registering yourself for driving lessons.
Fewer Accidents On The Roads
When a driver is well trained, it helps in the reduction of accidents in various ways. During the lessons, drivers learn about the best driving tactics and embrace practices that can help in eliminating the bad driving habits on the roads. The lesson's objective is to identify the impaired driving habits on the streets and then introduce the driver to the proper driving practices.
Learn About Important Life Skills
You need to know that there is more to driving than just maneuvering the vehicle. When you start driving a car, you need to take so much more information into account. When you attend driving lessons, you get equipped with the elements and factors that ensure your safety on the road with other drivers, passengers, and pedestrians. Taking a driving class is necessary for everyone. Therefore, you will need to invest in an appropriate driving school. You also equip yourself with the driving skills for life. Besides learning how to drive a car, you also get to understand:
What entails when changing and turning lanes
Your responsibility and duties as a good driver
How you can park your car
You learn how to drive on freeways and highways
You also know about defensive driving
All the rules that pertain to your country's traffic laws
You Increase Your Driving Confidence
Driving can get quite intimidating, especially for first-time drivers. The laws require that for anyone to get behind the wheel, they have to be confident. Any driver must exude not only confidence but also knowledge. When you lack confidence when driving, you can cause serious accidents, not only to yourself but also to others. Once you are a timid driver, you tend to form poor decisions and erratic choices, which is dangerous. You would like to stay focused once you are driving on the road. Attending driving lessons teaches you about confidence on the streets and the way to handle any emergencies. For instance, if your car breaks down or you become involved in an accident.
You Get equipped About Defensive Driving 
The danger is inevitable, and it is pretty unexpected, and you need to take care of yourself when you're driving. When you attend driving lessons, you learn about impaired driving and how to handle any situation without panicking. The professional driving instructors know defensive driving techniques; therefore, as you attend your lessons, you also learn how to avoid deadly mistakes.
You learn How To Handle Accidents
When you start to take driving lessons, you learn a lot of information, such as handling an accident if you get involved. Whenever an accident happens, it is inevitable. As a driver, you may panic; however, when you take lessons, you learn how to handle an accident, call the medical team, the police, and notify the insurance company.
Driving Lessons Strengthen Company's Reputation
Suppose you run a company that involves transportation; you are likely to gain people's trust if you arrange for driver lessons. You need to get your drivers in a rounded safety program that will benefit them and your customers. Driving safety is vital, and life is precious.
A good driving lesson program equips the driver and enhances the knowledge and skills of driving.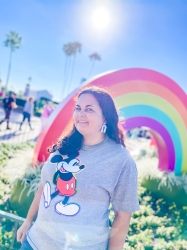 Latest posts by Krystal | Sunny Sweet Days
(see all)