Do You Own a Rental Property? Here Are Some Useful Tips
When it comes to real estate, there are a lot of questions that come up. How do I buy a property? How do I sell a property? What should I do if I'm renting out my property?
If you're renting out your property, there are some things you need to keep in mind – like who is responsible for taxes, repairs, and other costs. You also need to make sure that you're following your state's laws for renting out properties.
If you are a landlord, it is important to keep up with the latest trends and changes in the rental market. Here are some suggestions to assist you in doing so.
Hiring Professional Help
There are a lot of benefits to hiring professional help when owning rental property. Experts can help you to screen tenants, collect rent, and take care of repairs. They can also help you stay organized and keep on top of your finances. For a better understanding of what a property management firm can do for you, you can review some of them online, such as faraneshlv.com, which provides a great service as well as a free value estimate on your property. Hiring a property management company is the best way to take advantage of professional help. 
A good property management company will have extensive experience in all aspects of property management, from finding tenants to handling repairs. They will also be familiar with the local rental market and laws, which can save you a lot of time and money.
Property management firms typically charge a percentage of the rent as their fee. This can range from 4-10% of the monthly rent, depending on the company and the services offered. However, this is a small price to pay for the many benefits of professional property management.
Importance of Insurance
If you are a rental property owner, it is important to have the proper insurance in place. There are many risks associated with owning rental property, and without the proper coverage, you could be left financially responsible if something goes wrong.
There are several types of insurance that you should consider if you own rental property. Liability insurance will protect you if a tenant is injured on your property. Property damage insurance will cover any damage that occurs to your property, and renter's insurance will protect your tenants' belongings in the event of a fire or theft.
It is important to talk to an insurance agent to find out what coverage is best for you. The right insurance will protect you in the event of an accident or disaster.
Tax Management Tips
There are a lot of tax management tips for rental property owners. The most important one is to keep track of all your expenses. This includes the mortgage interest, repairs, and other costs associated with the property. You can deduct these expenses from your taxable income, which will lower your tax bill.
Another tip is to make sure you claim the rental property as a business on your taxes. This will allow you to take advantage of certain tax breaks. You can also write off any losses that occur on the property.
Finally, be sure to consult with a tax professional to make sure you are taking advantage of all the tax breaks available to you.
Benefits of Owning a Rental Property
The advantages of owning a rental property are numerous. Some of these benefits include:
1) Income: One of the main benefits of owning a rental property is the income that can be generated from it. Rental income can be used to pay down the mortgage on the property, cover other expenses, or provide additional income.
2) Tax Deductions: Another benefit of owning a rental property is the tax deductions that can be taken on it. These deductions can include things such as depreciation, interest, and repairs.
3) Appreciation: Another benefit of owning a rental property is the potential for appreciation. If the property is well-maintained and in a good location, it can appreciate in value over time, which can result in a good return on investment.
4) Leverage: Another benefit of owning a rental property is the ability to use leverage. With a small down payment, investors can own a property that generates income and potential appreciation.
If you own a rental property, it's important to be prepared for anything that may come up. This article provides some tips on how to be ready for any situation. By learning about the things that can go wrong with a rental property, you can take steps to prevent them from happening. We hope this article will help you learn more about being a successful property owner.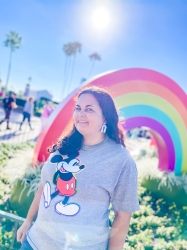 Latest posts by Krystal | Sunny Sweet Days
(see all)