4 Tips on How to Sell Your House for More Money
There are certain milestones that we all want to accomplish in our adult lives, and becoming a homeowner is without a doubt, at the top of that list. For whatever reason, there comes a time where you feel that it's time to move on and sell your home. If you're doing this for the first time, there are a few important factors to note, most importantly, how to increase the value of your home. By doing so, you're going to be able to get your money's worth and then some, helping you move on to the next phase of your life with a considerable amount of money. If you're not sure how to do this, worry no more because we're going to provide you with 4 important tips that will help increase the value of your home and sell it for more money.
Understand How the Real Estate Market Works
It is imperative to work with an experienced real estate agent or someone who works within the field to help you really understand how the market works and when would be the best time for you to sell. There are many factors that come into play, and the last thing you want is to have the value of your home diminished just because you didn't take the time to do the proper research.
You need to give yourself a decent amount of time, so don't back yourself into a corner so that you're not forced to sell at a time where you won't get your money's worth for the house. The neighborhood, size, staging, amenities, and overall condition of the home plays a huge part in the overall pricing of the house. This is something that only a professional will be able to give you accurate statistics about, so make it a point to confide in someone trustworthy that will have your best interest at heart and knows how to play the market properly.
Maintenance Needs to Be Taken Care Of
If you want to ensure that you get the most value out of your house then you're going to have to check the house from top to bottom, and all the crevices in between. Home buyers usually hire inspectors to look at the house just to make sure that everything is pristine before making the big purchase. So as the current homeowner, you're going to want to check up on everything and that even goes as far as ensuring you have some seamless gutters too. 
It's never a smart move to think about selling your home before taking care of all the maintenance requirements first. It's time to have a good look at every nook and cranny of your home and get everything fixed, updated, or replaced accordingly. 
For instance, one part of the home that is often overlooked is the roof, and you'll be surprised to know that it actually affects the overall value greatly. An experienced Los Angeles based Simi Valley roofing contractor gives insight into the process that needs to be carried out in order to make sure that your roof is in perfect condition. A reliable contractor needs to come in and assess the condition of your roof, and then give you a breakdown of what needs to be done and how much it will cost you. You'll find that making these renovations and getting all the maintenance done raises the value of your property considerably.
Learn How to Stage Your House Properly
Yes, you already have your furniture set up in the house, but you need to take it up a notch if you want potential buyers to really put in an exceptional bid for your home. The best way to do this is to have the house staged. What this means is that you have the furniture set up in a certain way that allows the buyers to see how spacious the house is, while having a peek at what it would be like to live in it.
There are tricks in the trade that make a room look more spacious, give it proper lighting, and allow it to really stand out. This also applies to the front of the house and the backyard as well. If this isn't really your forte, you can hire someone to help stage the house for you. Seeing a clutter-free home with all the required appliances, as well as with the proper lighting, will increase the value for sure.
Have a Home Inspection Done
This step is going to really help you bring everything together before you put your house up on the market. A home inspector is able to see and point out things that you wouldn't normally think about that actually affect the value of your house. This is also an official move, so you can provide this information to any buyer, and it will definitely score you points in giving the buyer confidence to give you the price you want with confidence.
Selling a home is a project in itself. You cannot just pick up and leave and hope that you get what the property deserves and leave it to chance. By following the tips provided here, you will be able to cover all the factors that come into play to ensure that you sell a property that's well worth every penny you want to sell it for.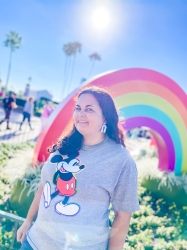 Latest posts by Krystal | Sunny Sweet Days
(see all)