Promoting Properties Like a Pro: Real Estate Video Marketing Tips
Technology has been dramatically influencing the procedure of home buying for the past few years. Looking at the real estate market statistics, it's clear that video marketing plays a pivotal role. Approximately 97% of home buyers initially made the best use of the internet while searching for homes in 2020.
On the other hand, 47% of home buyers stated that videos were beneficial while searching for properties. Owing to this, a more significant number of real estate agents are making the best use of real estate video marketing. This strategy helps businesses generate more leads and make them stand out from their competitors.
Scope:
Not all real estate listings and the accompanying photos are always accurate. Images do have the potency to capture various attributes of a specific place or area but aren't enough for real estate. So, real estate marketing videos provide a fascinating opportunity for businesses to showcase their properties and services at their best.
There is no doubt that video marketing works as a game-changer, especially over social networking platforms. This is precisely what is bringing the changes in the minds of real estate agents. Thus we can rightfully say that video marketing amplifies the techniques of marketing properties.
This article will provide an insightful overview of the pro tips that generate better leads and promote properties. Keep reading to promote your properties through real estate video marketing. Let's dig in.
Real Estate Video Marketing: Know Why it is Essential
With massive technological advancements, video marketing has gained immense prominence in the recent past. Various industries have adopted this marketing strategy globally, and real estate is no exception. Surveys state that at least 9 out of every 10 marketers have incorporated videos in marketing campaigns since 2020.
However, the numbers have significantly increased in the current and past years. All thanks to the pandemic for bringing in good and bad happenings. With the death toll at its peak, people were limited to their homes, escalating the digital-friendly world.
Some of the factors that make video marketing an essential part of real estate include:
Videos hold the potency of keeping consumers hooked to their devices. So it is evident that consumers prefer to see video content more than any other available marketing media.
Approximately 54% of consumers yearn to watch video content from all businesses.
Surveys state that around 84% of consumers purchase services and products after watching video content.
Nevertheless, videos have the potency of establishing an engaging connection with the consumers. So it has been found that potential consumers like, comment, and share videos over social media platforms.
So if a particular crowd likes and trusts a brand for its products and services, they will surely promote their products across various channels. More people are likely to follow the brand and its services and products. Nevertheless, the absence of video marketing can make brands lose out on their untapped audience.
Pro Tips for Promoting Real Estate Properties
As video marketing has taken the lead and comes up as one of the most effective ways of marketing strategies, there is no better time to leverage and utilise it in the best way. Here are the effective ways to utilise video marketing in generating leads and making profits.
Chalk Out an Affordable and Appropriate Budget
It is no secret that effective video production can be time-consuming and expensive. So many realtors straightaway jump into creating videos without proper planning. However, real estate video marketing is all about quality and aesthetics.
Acquiring quality videos will require setting an affordable and appropriate budget for creating high-end videos. Besides having the right equipment, you will have to set aside money for promoting videos across social media platforms.
Procure Walkthroughs and Video Listings
Approximately 63% of home buyers offered to purchase homes only after seeing them on virtual tours. So this tells how crucial video listings and walkthroughs are for your video marketing. Moreover, it allows the consumers to get a comprehensive idea of how the property looks in real life.
Sit Down and Plan Exquisitely
Coming out with the best video content doesn't happen as a random effect. So ensure that you don't get carried away and develop something at the spur of the moment. To create a well-structured video, you must implement the best strategy and schedule a fantastic plan.
Incorporate Real Life Humans into the Bigger Picture
While you include real-life people in your video, your consumers will trust you even better. You will find that emotions work at the forefront of many buyers. So while planning to create your video, make sure it tells a story and not just sells a home.
 Adding real people into the videos scale to the surroundings and lets the viewer more easily imagine themselves in the property. You can share explainer videos on social media channels, use them for online advertising and on your website. Many real estate businesses prefer to work with explainer video production companies to present their solutions creatively and stand out from the competition.
Create Small Personalised Clips and Videos and Mail Them
Approximately 66% of realtors have redirected their attention to email campaigns in 2021. Joining email marketing with video marketing delivers enormous ROIs. So creating small personalised video clips and mailing them to your potential clients is an effective way of building trust.
Besides, it also paves the way for establishing personalised communication. In a way, consumers will keep your property ahead of everyone else's.
Conduct Live Sessions Over Social Networking Sites
Live streaming over social networking sites like Facebook and Instagram has gained prominence in the real estate industry. This provides a fascinating opportunity for realtors to showcase their property in real-time. Besides, it works like an interactive platform where viewers can place their queries.
On the other hand, walking through a property while live streaming can invite prospective buyers. So this provides them with the chance to visit your property, thus generating organic traffic. The best part about live streaming is sharing and saving the video on your profile for further reference.
Maintain an Effective Timing of Your Videos
Timing your videos correctly is both a crucial and sensitive aspect. You must know that consumers have very little patience and want to finish everything quickly. So while making your video, ensure that it is crisp, short and captures the main details of the property which can be done effortlessly through a real estate video editor. This is the only way to make your videos more effective, bringing in enormous viewers.
An average video will not have more than 37% of viewers stay through the entire video. So, it is advised to include the most engaging content within your video to generate better leads.
Strategically Incorporate Testimonials and Promote Your Videos
Always remember that testimonials play a pivotal role in the sale of properties. Customers need to build their trust and have faith in their realtors. When they know you prioritise their best interests, they are good to place their trust. You would never want to break the trust of your valued and potential consumers.
So you need to ensure that your video content reflects the trust of your former clients. The best way to include this strategy is by recruiting existing homeowners. They will comment or two about how happy they are after purchasing their assets.
After this, you need to plan out how you will promote your video across the web and social platforms. While promoting your videos, target new clients and those planning to buy new homes.
To Conclude
While planning your videos for real estate promotion, make sure they are not dull. Otherwise, you might lose out on your potential consumers. Always incorporate intelligent and engaging content to help your clients grow their interest in your products and services.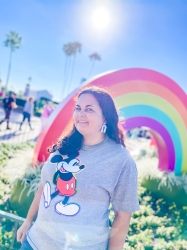 Latest posts by Krystal | Sunny Sweet Days
(see all)