4 Tips on Properly Dealing With a Serious Injury
No one ever expects to be in an accident. And even if you are careful and take all the necessary precautions, there is still no guarantee that you will never experience a serious injury. In fact, according to experts, more than 2 million people were injured in car accidents in 2016 alone. That's more than 5,600 injuries every day.
Serious injuries can happen any time, anywhere. You might be walking down the street and trip on a crack in the pavement, or slip and fall on ice at work. Or you might be involved in a car accident that leaves you with a serious head injury or broken bones. No matter how it happens, being seriously injured can have a lasting impact on your life. If you have suffered a serious injury, it is important to know how to properly deal with the aftermath. 
Get medical help right away
Receiving medical attention is important for many reasons. First, you need to make sure that your injuries are taken care of and that you are on the road to recovery. Second, getting medical help right away will provide documentation of your injuries, which can be important if you plan to file a personal injury claim. If you have been in an accident or experienced some other type of trauma, it is important to seek medical attention right away, even if you don't think you are injured. Some injuries, such as internal bleeding, may not be immediately apparent. And if you wait too long to get treatment, your condition could worsen and you could end up with permanent damage. In addition to seeking medical attention, make sure to contact someone who has knowledge and experience in injury compensation, especially if the accident is someone else's fault. This can help you get the financial compensation you need to cover your medical bills and other expenses.
After a serious injury, it is important to keep detailed records of everything related to your accident and recovery. This includes medical bills, receipts for any expenses you incur, and documentation of lost wages if you are unable to work. This documentation will be important if you decide to file a personal injury claim. In addition, keeping a journal can also be helpful. In your journal, you should document your injuries, how they are impacting your life and your recovery process. This can be beneficial if you need to provide evidence of your injuries at a later date.
Follow your doctor's orders
Once you have been seen by a doctor, it is important to follow his or her orders. This means taking any prescribed medication, going to all scheduled appointments, and completing any recommended therapy or rehabilitation. If you don't follow your doctor's orders, you could end up prolonging your recovery or even making your injuries worse. In addition, if you don't follow your doctor's orders, it could hurt your injury claim. The insurance company may argue that you are not as seriously injured as you claim to be, or that you are not following the proper course of treatment.
Be patient
Recovering from a serious injury can take time. And during that time, you may have to make some lifestyle changes and adjustments. For example, you may need to take time off work or hire someone to help with household chores. You might also need to use assistive devices, such as a cane or wheelchair. It is important to be patient and allow yourself the time you need to recover. Rushing your recovery could result in further injury.
If you want to speed up the healing process with some physical therapy, alternative medicine or any other form of the session make sure to clarify this with your doctor previously. Sometimes even with the best intentions, you can make an injury worse because you lack knowledge on how to properly treat it.
Get help from a professional
Dealing with a serious injury can be overwhelming, both physically and emotionally. If you are having trouble coping, don't hesitate to seek professional help. A counselor or therapist can provide support and guidance as you adjust to your new reality. In addition, an experienced personal injury lawyer can handle the legal aspects of your case, so you can focus on your recovery. 
No one ever expects to be seriously injured. But if it does happen, it is important to know how to properly deal with the aftermath. If you have been seriously injured, one of the best things you can do is hire an experienced personal injury lawyer. A good lawyer will fight for your rights and make sure that you receive the compensation you deserve. They will also deal with insurance companies and other parties on your behalf so that you can focus on your recovery. In addition, a lawyer can help you understand the legal process and what to expect, which can take some of the stress out of the situation. By following these four tips, you can ensure that you are taking the right steps to protect your rights and interests.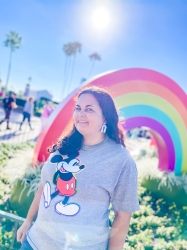 Latest posts by Krystal | Sunny Sweet Days
(see all)