Fixture Examples For An Elegant Look In Your House
Fixtures are commonly listed in a home's purchase or rental agreement. Luxurious and functional fixtures may make a house appear its best and appeal to well-informed homebuyers. And it is one of the things that people notice when looking at home design.
An attractive home can be ruined by the smallest detail, like an accent item that doesn't go where you want it or furniture with the wrong color scheme. So if you're building a new home or remodeling an existing one, there are a few things to keep in mind when picking fixtures.
Begin your search by perusing online resources such as Instagram, Facebook, Pinterest, and the websites of specific designers. It's a great way to know what your house would perhaps look like in the future and get some inspiration from global trends.
Thus, remember that your goal is to create a unified aesthetic that is striking and complimentary throughout your house. Starting with the exterior materials and colors, you can extend this theme into your home's interior.
Modern chandeliers
It's common for interior designers to stick with the same lighting fixtures in every home they've built. For example, bubble chandeliers are designer light fixtures that will elevate your home's decor.
Chandeliers and modern ceiling lights that are appropriately arranged can create a warm and welcoming atmosphere in any house room. Lighting design that is beautifully made creates a friendly, elegant, and warm atmosphere in the home.
Steel pendant lamp
Industrial-style interiors have long been our favorite, and we're excited to bring that aesthetic into our living room lighting. When hung from the ceiling, these massive metallic pendant lights create the perfect amount of soft ambient light. However, make sure to use soft spotlights and warm accent lights to soften the harshness of the light they produce.
Ornament bathroom mirror
The frameless bathroom mirror isn't an eye-catching focal point for your home's standard. An interior designer claims that you can replace your framed bathroom mirror with something even more personalized and extraordinary, such as a frame that is embellished with intricate details. And she said, "Bigger is always better!"
A must-have window treatment
Having no window treatments in a home will appear shabby and unsatisfying. With window treatments, you'll be able to enhance the aesthetics of your home while also providing much-needed solitude.
There are several things to ponder when choosing window treatments. The least expensive option, such as using unlined flimsy materials, appears extremely low-quality. Avoid using materials that can be seen through. However, this does not imply that you can't purchase curtains from a department store or online.
Although the price is affordable, many chain stores sell lined draperies that look elegant and expensive. Opt for natural silk, linen, and cotton for window treatments instead of synthetic materials.
Door knockers
Impress your guests by decorating the front door of your house in an eye-catching way. However, while painting is an option, bringing in new hardware, such as a door knocker, is quicker and less time-consuming. Whatever your style, there is a door knocker to suit your needs, whether you want something fun and whimsical or something more formal.
Built-in bookshelf
There's nothing better than having built-in bookshelves in your home. It adds elegance to every room, which can be used to showcase art or hold everyday items. Built-in bookshelves come in a wide variety of materials, but their costs tend to be quite high.
As they will be a permanent fixture in your house, you want to make sure they are of high quality to last for many years to come. To update the look of the built-ins you already have, consider painting or coloring the wood to match the modern design of your house or office.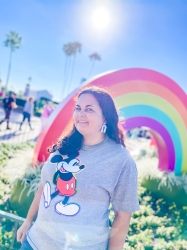 Latest posts by Krystal | Sunny Sweet Days
(see all)