Podcasting For Beginners: How To Start A Podcast On A Low Budget
According to Statista, 55% of American consumers listened to podcasts in 2020. That's a 4% increase from the previous year. The data also projected that the industry would continue to witness significant growth in the coming years.
What this means is that there is a huge demand for podcasts. People out there are always seeking new voices to listen to and new topics to explore. And what do you stand to benefit as a podcaster? Well, a new source of income and an opportunity to grow an audience and become a trusted voice in your industry. If you're a business, a podcast also provides the perfect opportunity to build your brand. That's nice and all, but can you really start a successful podcast on a budget?
Yes, you can. Here are the items you need and how to cut down the costs:
Microphone
Audio quality is crucial if you want to run a successful podcast. No one would want to listen to audio with so much noise in the background, right? That's why getting a high-quality microphone is imperative. Unfortunately, microphones are pretty expensive. Studio-quality microphones cost hundreds of dollars which is simply too much for most beginners. Luckily, you don't have to start with such microphones.
One alternative you can use is your own smartphone. The microphone and general audio technology of iPhones and flagship Android devices have improved tremendously. Therefore, you can use the phone's microphone to record your audio. Just hold the phone really close to minimize noises.
Something else you could use is gaming headsets. Most of these headsets have impressive microphones. But, make sure the headset is still when recording to avoid movement noises.
None of these alternatives are easy, but they are good enough to get your podcast off the ground. Also, you can always enhance the audio quality a bit during editing.
Editing Software
There's plenty of editing software on the market. But, some software are better than others, so you don't want to pick just about anything.
The good news here is that one of the most popular editing software is free of charge. The software is called Audacity. It does have a bit of a learning curve, but you will find it very useful once you get to know it. Also, there are many tutorials online to help you learn your way around it.
If you have a Mac, consider the software called Garageband. It's just as impressive as Audacity, plus it's free for all mac users.
Hosting Platform
After getting your mic and recording software, the next thing on the list is a hosting platform. This is where all your episodes will be published.
There are many hosting platforms out there. They also come in at different prices, with some like Podbean charging as low as $3 per month for certain packages. In fact, you can get a Podbean code here for an even lower price. But before you settle for any particular host, you need to consider your options very carefully because it can affect the performance and monetization of your podcast.
So, here are a few factors to keep in mind when choosing a podcast hosting platform:
Analytics are crucial for monitoring the performance of your podcasts. They also give you insights into your audience and the overall consumption of your content.
Before picking a host, check what kind of analytics they provide. Also, can you download the data? It's also recommended to get IAB (internet advertising bureau) certified analytics. This ensures the data you are getting is accurate and reliable.
The ideal host should be easy to use or, at the very least, easy to learn. This will help you utilize the platform better. Check whether the hosting platform you want has any educational materials you can use. You should also look for tutorials online.
Storage and bandwidth affect the access and consumption of your content. You can get away with small storage and bandwidth in the initial stages of your podcast. However, as your audience grows, you'll require more of both.
Compatibility with your site
It's good to have a website for your podcast. It helps with branding your podcast, plus it makes managing the content super easy. Therefore, consider the compatibility of the hosting platform with the website you'll be building.
Other factors to consider are:
Monetization opportunities
Budget
Transcription services
Soundproofing
Did you know there are cheap DIY soundproof solutions? In fact, some of these solutions do not require any investment at all. For instance, you can use blankets to soundproof a room. Just hang the blankets around the walls of the room. And it doesn't have to be all four walls. Three walls work perfectly. Just make sure you are facing the walls when recording.
As you can see, you don't need a monstrous budget to start your podcasting career. Simple, readily available solutions are enough to get the job done. You can then make bigger investments as your audience and income grow.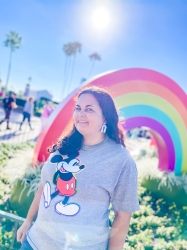 Latest posts by Krystal | Sunny Sweet Days
(see all)