The Cost-Effective Ways To Improve Your SEO Ranking
What comes to your mind when you hear the term SEO ranking, keyword optimization? No, focusing on keywords alone won't make your website rank more. Instead, involve yourself in things that will attract more traffic.
Search engine optimization makes a website grow or fade as the system algorithms evaluate everything on the site. The keyword relevance, bounce rate, pages viewed, visitors visiting the site, and duration. It also focuses on the broken links, outbound and inbound links that are linked to the website.
Well, SEO will aid in creating new sales and leads, but that is impossible if the website isn't well ranked. Hence, increase your website ranking by increasing traffic, and make the site accommodating for users to spend time in it. To boost your SEO ranking, you don't have to invest a lot in SEO strategies as below are five cost-effective ways;
Publish relevant and high-quality content
Quality content is everything in SEO ranking. Ensure your content is for specific users to increase traffic and dwell time. In that way, your website will gain relevance and authority, which affects the SEO ranking.
Ensure your content is readable so that visitors won't give up, and leave the site to look for simple content. Besides, while ranking websites, Google ranks more readable content better than complex ones.
Consider also your post length. If you are looking for a 500-word mark, ensure your content is above 500 words. However, for best ranks, you should aim for long-form content that goes up to 2,000 words.
Publish content regularly
Keep your website updated with high-quality content regularly, as it's an indicator for a relevant site. Come up with a content strategy and ensure you update when necessary. For instance, you can publish your content weekly. Ensure your content is optimized for search by using relevant keywords, as it will give your website authority. Make your content more relevant by using outbound links for more information. Link always to authority sites that are respected, but don't overdo it.
You can also use internal links and link your new page to a previous page in the same domain. In that way, a visitor will have a lot to read on your website; hence, the dwell time will increase, and the bounce rate will reduce.
Enhance Your On-Page SEO
Remember to perfect your On-Page SEO. If your web pages are well optimized, your website will rank higher with more traffic and search results. So, identify your target keywords and then incorporate them well in the web pages.
To start with, ensure the title tag is clear with details about the entire page, include your target keyword, and ensure the title doesn't exceed 70 characters. This is important on On-Page SEO as the title appears during google searches. Second, include a meta description that summarizes your webpage with target keywords, as it also aids in attracting visitors.
Third, use user-friendly URLs that are easy to read and short. Ensure you include the main keyword in URLs to attract a reader to click on the page. Note, although Google doesn't concentrate much on keyword frequency, ensure you use your main keyword several times in the body.
Increase your page loading speed
Page loading speed is essential in the SEO ranking of your website, visitors, and even google adores a speed loading website. If your website loads slowly, many visitors will leave the site shortly and even fail to return. This isn't a good sign for your website as you will lose traffic, and Google will recognize that and lower your ranking.
Conversely, when your website is faster, you will attract more visitors. In return, the Google algorithm will adjust ranking as searches are increasing. You can optimize your speed by compressing images if you use them in your posts and test your website speed. Ensure also you check on your website plugins, add-ons, and themes as they may slow the site.
Format your site nicely
Don't be in a rush while formatting your site as it should be clean, organized, and clear to make it user-friendly. Consider formatting and font size that is easy to read. Use also bold colors sparingly for easy scanning of your content and bullet points while numbering. Make also your paragraphs short with enough line spacing.
Also, use header tags with keywords to break your content into small sections for high ranking, as block content appears devious. Don't make your website cluttered with lots of images, colors, and advertisements; instead, use them sparingly. 
In conclusion, ensure you update highly quality content regularly and optimize your website for search to increase SEO ranking.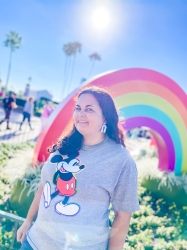 Latest posts by Krystal | Sunny Sweet Days
(see all)