Minecraft Halloween Costumes and Accessories
Do you have children that are Minecraft obsessed?
These ideas from Amazon are affordable options for Minecraft Halloween costumes or just for pretend play around the house. The sword is actually something my son wants, and he has never played Minecraft! If you are thinking about showing off your Minecraft love (or guiding your child to the right outfit and accessories!), try some of these ideas. You can DIY your own costume by mixing and matching some of these suggestions. Use the hat with the sunglasses and a bow and arrow, or try the wall torch with the green pixel costume.
Minecraft Halloween Ideas
Keep an eye on the pricing on Amazon as some of these might be even LOWER when you click the link! Amazon is known for slashing seasonal merchandise every now and then.
What Minecraft items will you add to your collection? Looking for Paw Patrol costumes?
Need more Halloween inspiration? Visit the seasonal section of Sunny Sweet Days. There is Halloween decor, costume ideas, and easy DIYs.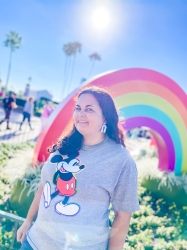 Latest posts by Krystal | Sunny Sweet Days
(see all)