Important Things to Consider Before Installing Siding on Your House
Today, we'll discuss siding. Choosing the right siding for your home is a significant decision. There are several factors to learn more about before you buy and install house siding, whether you're replacing old badly worn siding or constructing a new house:
Choose a Siding Material
The first thing to consider is what sort of material you want to use. Vinyl, wood, or aluminum are only a few of the possibilities. There are several siding materials on the market with various structural and durability characteristics. If you'd rather learn about all of the different materials yourself, go online and look it up; otherwise, talk to a professional about everything.
What Is Your Aesthetic Preference?
You must also decide on the color and style of your siding. This is a personal choice. If you live in an HOA, you may be limited to a specific palette to match the appearance or character of the neighborhood, as well as neighboring homes. Before purchasing siding, check your HOA documents or board to determine if there are other alternatives.
What Is Your Budget?
Another thing to consider is the cost of siding. Siding might be costly, but there are several materials and designs to choose from based on one's budget. Also, keep in mind any installation expenditures. If you're looking for a project to undertake yourself, think again. Installing siding is a difficult task that may be hazardous if done incorrectly or with inadequate safety precautions.
What Kind of an Environment Do You Live In?
Another thing to consider is the climate where you live. If you live in a colder area, you'll need siding that is weather resistant and can endure the extremes of weather so it doesn't bend or give way to moisture. You'll want a siding for your home that does not absorb heat in hot areas. Different climates handle different siding materials, and choosing the right one can greatly impact your home's comfortability as well as its energy efficiency.
Can You Find a Good Contractor?
After you've decided on the material for your siding, you'll need to find a contractor to install it. Get multiple estimates and references before hiring a contractor. Also, discover whether the contractor has any knowledge of how to install the sort of siding you desire.
As a word of caution, if you're replacing your siding because it was damaged by a recent storm, make sure you choose someone that's local. Contractors arrive from all around the country to exploit desperate and vulnerable homeowners following catastrophes. They swoop in, perform sloppy work, and then depart shortly after. Choose someone who is familiar with the area so that you don't lose any money.
Hope This Information Was Helpful!
Installing new siding may help to improve the look and feel of your home. After reading the information above, you will be able to make an informed decision about the type of siding that's best for your property and budget. Take into account your location, aesthetic preferences, financial constraints, and available supplies while selecting a siding style.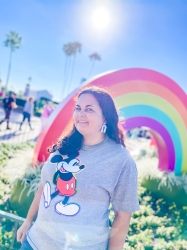 Latest posts by Krystal | Sunny Sweet Days
(see all)