How To Throw The Perfect Garden Party
With summer just around the corner and with the lockdown restrictions being slowly removed, it means that people will be looking to spend time with their friends and family by throwing garden parties. Whether you are a seasoned garden party pro or completely new to having people over in your yard, you will probably want to pick up some tips on how to host the best gathering possible. We have enlisted the help of a pro-party planner so that we can ensure that people will talk about your garden party many weeks after it is over.
Consider the weather
With the UK being well known for having unpredictable weather – even in the middle of summer! – it is best practice to ensure that you are prepared for all weather; so everything from blazing tropical sun, to hailstone and rain. In the days running up to the event and then again on the morning of the actual garden party itself, keep a keen eye on what you can expect in terms of weather on the day. Where rain has been forecast, set up a gazebo for your guest to keep dry. If the sun is out, then a gazebo can also provide cooling sun from the hot shade, so it is a win, win scenario. You can get these in all shapes and sizes from https://www.gardenfurniturecentre.co.uk/outdoor-furniture.html, depending on what your budget is.
Food for thought
When someone goes to a garden party, they are expecting food to be on offer, so make sure that you have an excellent selection of snacks and drinks available as a bare minimum. Be sure to think about the dietary needs of your guests, as this will affect what food you purchase for the event. For example, someone may be a vegan and not eat any animal-based products, or someone may be a celiac and not be able to eat gluten. Where you can afford to, put out a large spread of both cold and hot food, as well as a good selection of soft and alcoholic drinks.
Introduce a theme
It can be great fun to make your garden party a themed one and insist on a certain type of dress code from your guests. If you do not think that they would be up for that, then maybe just restrict the theme to the colors and type of food and drink that you put out. Our favourite is Hawaiian as there are so many things that you can do here. For instance, you can ask your guests to come in flowery shirts / beachwear (providing the weather is warm enough that is), you can give them lays when they arrive, and you can even serve them cocktails in coconuts – it really is a fun theme to implement. 
By following these above tips, you will without doubt throw the best possible garden party for your guests.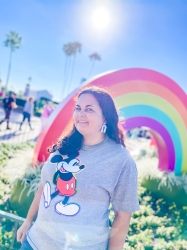 Latest posts by Krystal | Sunny Sweet Days
(see all)