How to Prepare for a Private Trip to London
Traveling to London for the very first time can be an intimidating experience. Not knowing where to start and, most importantly, how you're going to get there are all things you need to know before booking your flight. If you have special plans in mind, like chartering a fancy private jet, for example, there might be even more things to consider than you usually would have. As private, comfortable, and convenient as they are, private trips need careful planning and consideration. Here are some tips that will help you do so.
Start with Budgeting
Planning a private trip, or any trip for that matter requires a good budgeting plan a lot earlier than the trip date. As you already know, private jets will cost you more than your usual commercial seats on a plane, but the money you invest for privacy and convenience is certainly worth it. To do this, you must check the average prices for jet flight in your area. For instance, if you're from Concord, there are multiple jet services that can give you an approximation of how much your flight will cost you, provided that you add your location (Concord in this example), the destination, date, time of your trip, and also the number of people chartering the jet with you. Checking with multiple services is a good practice to know what to expect and set up your budgetary plan accordingly.
Contact Private Flight Service
Once you make up your mind and choose the private flight service to reach your destination, contacting them won't be a problem. It's important that you contact the private flight service to know what to expect, which jets will be available to you at the time in which you want to travel, and know the pilot who'll be manning the jet. Following our earlier example, If you're living in Concord CA, the distance between your city and London is quite big, so you may want to make special requests for the long flight, which the private flight service will happily provide for you. You may also make further inquiries, like asking for the tail number of the jet assigned to you and knowing how much luggage you can take with you.
Check the FAA Website
One important thing to consider when before chartering a jet is the aircraft's tail number. Normally, all aircraft are listed on the FAA's website and their D-085 (the aircraft's tail number) will always be listed on that website. Once you type that number in, you'll be able to see the aircraft type, the registered owner, and the manufacture date. If you don't find any of this information when you enter the tail number, you might want to look for another jet service to avoid any potential legal issues. Riding an insured jet is also a good way of feeling safe, one because you'll avoid a world of legal issues, and two, because the Certificate of Insurance contains the aircraft's tail number. Thus, you'll be able to check whether or not the numbers match.
Know Your Luggage Limitations
Although there is a common belief that you can take as much luggage as you can if you're chartering a jet, there are some exceptions. Flying solo or with a partner won't pose a problem, so both of you can bring as much luggage as you can. However, if you're flying with a group of friends or your family, you won't be able to get all your luggage on board. This is exactly why you need to ask the jet service if they have luggage limitations and the luggage capacity of the jet assigned to you. Thus, make sure that you speak with the operator first before everyone can bring their luggage on board.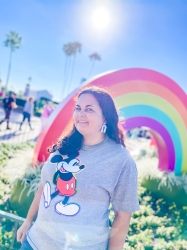 Latest posts by Krystal | Sunny Sweet Days
(see all)