Home Renovations Ideas for Every Room of Your House
It may be time to renovate if you have become a little bored with your house or no longer feel it a home. A house is not only the area where you live but also a space representing you and your taste. It should offer comfort, and be the place where you feel most like yourself and where you have many memories and emotions attached. There are many reasons why a house needs renovations. Maybe because some items broke and are no longer useful or because you have changed, and so did your preferences and tastes. You need to consider several things before renovating your space, like making a plan, establishing a budget, and gathering design ideas. It can represent a stressful situation, as this process requires creativity, inspiration, and careful planning.
It can look simple at first, but you will realize it is a bit overwhelming in the end. But don't worry; we have prepared some ideas for you to try, so keep on reading.
Bedroom Renovations
Bedrooms are often viewed as rooms for utility rather than for their potential beauty. This is why most people don't consider a bedroom renovation when changing a house's design. Your bedroom is where you relax after a long and tiring day, so making it as welcoming as possible is vital. It should be the place that resonates the most with you, so you can bring elements of your personality into the room's design to be more familiar. Before changing anything around, you need to pick a style. Do you want a modern design, or would you rather go for a more traditional and cozy space? If you are unsure of what you want, you can always search for inspiration from Instagram and Pinterest, as they offer endless suggestions. If you wish to change your furniture, plan the space layout first. Consider the natural light's direction and arrange the other items around it. When selecting your furniture, you may consider a comfy bed, a large closet, and a bedroom chair if you have enough space. Choose a color you like to paint the walls and integrate chic decorations. Accessories can add a more welcoming feeling, so you can choose a quality rug, pictures to personalize your space, and plants to create a lively atmosphere.
Kitchen Renovations
Your kitchen is probably the most used room in the whole house, so it should be a place meant to make life easier and the cooking part pleasurable. From rushed breakfasts to extended dinners, the kitchen is the center of a house. It gathers families and friends and creates a safe environment where everyone feels welcome. You don't even need to spend a fortune on your renovation project, as minor adjustments will make a significant difference in this space. You can change the style of a kitchen in many ways. For example, you can upgrade your kitchen units, as they really impact the room overall. By doing this, you will integrate the practicality of the drawers and cupboards with an appealing design. You can change the flooring or the lighting, and your space will glow up suddenly. If you like cooking tasty meals from scratch, you can decorate your kitchen with pots with herbs like mint, basil, oregano, and rosemary. You may also change the countertops and pick something more colorful so your kitchen will look vibrant.
Living Room Renovations
The living room is the place where most socializing happens, and where you invite guests to spend time together. If you want a significant remodel, you can knock down a wall to add space and implement an open-concept plan. This renovation may take some time to finish, but it will be worth it in the long run. You can change your flooring if it is too old and doesn't match all your rooms' look. You might consider updating the lighting or the living room furniture and replacing the windows to give a more modern appearance. You can also refresh the front entry door to create a welcoming energy even before entering your home. By doing this, your living room will have a new sparkle added.
Because you spend time watching movies, reading, and hanging out with friends, the color you choose for the walls is essential. White, beige, and gray will create a calm and peaceful atmosphere which the majority will like. Dark colors will give the impression of a modern look, and blue tones will provide a carefree feeling.
Bathroom Renovations
If you decide that your bathroom needs a facelift, you need to search for ideas to do a complete makeover or change some things around. The bathroom design should be simple, and as a plus of value, you can add some curves, decorative moldings, and ornamentation. When looking for bathroom sanitaryware items, you should invest in quality and avoid cheap fixes, such as plastic baths or thin shower trays. Tiles can be the elements that change the entire look of a bathroom. Good tiling gives a polished finish to the space, adds height, and creates the illusion of a bigger zone. You can decorate with a color that pops and beautiful mirrors.
If a renovation is something you want to try, you need to prepare carefully because you don't want unpleasant surprises on the way. If you are unsure which options are best for your house, you can also seek help from an interior designer to give you some recommendations.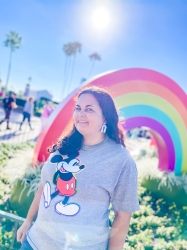 Latest posts by Krystal | Sunny Sweet Days
(see all)