4 Simple Home Remodeling Ideas To Prepare For Winter
Even while summer may appear to be the perfect time to complete all home renovation projects, each season has its own set of advantages. As the colder months are fast approaching, it is important that you get your family and your home prepared. Are you wondering what home remodeling projects you can undertake to prepare for the colder months to come? Here are a few ideas you should consider.
Furnace servicing
Furnace repair or replacing your old furnace is an excellent project to take on in your preparation for winter. If your furnace is older, you should consider replacing it with a newer model that will create more heat while using less electricity. Simply ensure that the size you choose is appropriate for the available space. If you want to save even more money at home this winter, check out the US Department of Energy's energy audit. Alternatively, you might contact a contractor and ask for a professional audit.
Change your old plumbing
Changing your old plumbing fittings gives your home an immediate boost in visual appeal and functionality for wintertime. New plumbing fittings use water more efficiently than older fixtures, so this renovation will save you money while simultaneously reducing your environmental impact. Also, because the winter is often the busiest season for plumbers and other home service providers, you'll have more options for dates.
Work on your flooring
If expert cleaning isn't enough to revive your carpet, an excellent option is to replace it. You won't have to worry about severe weather derailing your plans during the winter. Your flooring contractor will take measurements and give recommendations for padding and shoe moldings based on whether you want to keep the carpet or transition to hardwood or another hard-surface choice. Prepare to move furniture and other items off the floor to keep the installers out of the way. It's unlikely that you'll want to spend the day at home on installation day. The process of removing and installing flooring for any upcoming winter season can be rather noisy, and any adhesives used might be pretty strong.
Change painting
It turns out that arranging home renovation tasks around the seasons can save you money. Paint producers are said to offer the best rates on their supplies from late fall to winter because professional painters have fewer tasks in the winter. This inexpensive pricing also applies to DIY painters, making this one of the most popular winter DIY house projects. During winter, the material is cheaper, but there is also less moisture and humidity in the air. As a result, your paint will dry faster, and you'll be able to check this item off your to-do list sooner.
The chill of winter would keep you wanting to spend more time snuggled in the warmth of your home. However, if your home is riddled with pending repairs and remodeling, that would not be the case. This list is the perfect guideline for you to ensure your home is safe and warm this winter.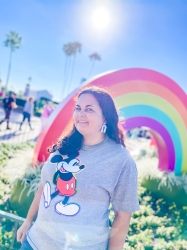 Latest posts by Krystal | Sunny Sweet Days
(see all)