Hiring Short Distance Movers: What To Know
Moving can be a difficult task. Even if you are moving somewhere local, the entire process can take up a lot of effort. Hiring short distance movers can be worth it, even if you have previous experience moving. When you have professionals in charge, belongings are secure and safe, and you can have peace of mind. 
Benefits of Short Distance Movers
One of the main benefits of working with short distance movers is that the company will take charge of the moving process, so you don't have to worry. You also don't have to worry about the risk of injury that can happen when you lift heavy furniture or other household items. With professional movers, you can rest easy knowing the moving process is being done in the most efficient way. Professional movers have trained employees that are prepared to finish the task quickly. You are paying for efficiency, which is something you can't expect when you are working with relatives and friends. With professional movers, the moving crew brings all the packing equipment and supplies required for the move. You may get charged less if you don't get services, such as unpacking or packing, but this can be time-consuming and many people find that paying some extra for this can be well worth the expense.
Many people think that hiring professional movers can be too expensive. However, it's best to ask yourself how much a moving company is going to cost you and how much moving yourself will cost you. Calculate the real cost both ways and then add in the risk of damage to your belongings or risk of injury that can happen when you move on your own. Don't forget about the effort and time you have to put in. Consider that professionals know everything about how to pack difficult-to-move items such as electronics, appliances, and your bicycle.
How to Hire Short Distance Movers
Not every moving company is going to be the same, so you want to find the right one for your needs.
When you want to hire movers, start by getting free moving quotes online. Then you can compare the quotes with the services offered. You want to make sure you research moving companies before you consider them and check out their reviews online.
Once you have some online quotes you then want to get an in-house inspection for an accurate estimate. This is the time to interview the movers, so you want to make sure that you ask all the important questions you have related to your specific move.
Once you have estimates, it's important to understand the difference between non-binding and binding moving estimates. If you have a binding estimate then you get a guaranteed price, and you aren't supposed to pay more than that. If you have a non-binding estimate then you aren't liable to pay more than 110% of the quote. After you analyze the written quotes then find the mover that matches both your budget and requirements.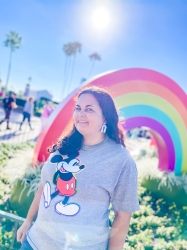 Latest posts by Krystal | Sunny Sweet Days
(see all)