Things To Consider When Selling A Fire-Damaged House
Many homeowners have to sell a house that has been damaged by fire at some point or another, but you may wonder how much buyers will expect you to fix before they're willing to purchase your home. Considering engaging in home staging, decluttering, and maximizing curb appeal will help you sell your property faster to interested buyers. Check out these 7 helpful tips for getting your home sale underway!
1. Understand How Much You Need to Fix
Before you can get started, you should know whether buyers want your house to sell or if they're willing to purchase a fixer-upper. If it is the former, then you'll need to know how much damage was caused and what must be repaired before buyers are satisfied. This is especially important for those who will purchase fire-damaged homes as they want a minimal amount of work left to do by themselves. Keep in mind that some buyers may ask for a sizable discount if the damage is extensive and requires more time, money, and effort to fix. They might even bring realtors or contractors who will deflate the price even more, so beware!
2. Examine and Address All Major Issues
If your home is a fixer-upper, you'll need to prioritize the issues and make sure you address all of them before showing them to potential buyers. Start by examining points along the roofline, as water damage is generally at its worst there. Then check for damp spots, mildew, and wood rot in the ceilings, walls, and floors. Be sure to check all-around windows and doors for drafts as well. Note that mold will need to be removed or remediated before a home is habitable again or it can lead to respiratory problems.
3. Make Sure Your House Is Staged
While buyers want to see your house as-is without any sign of fire damage, you should consider staging it anyway as it ups its curb appeal and shows off its features at its best. To do this, declutter as much as possible as an overabundance of furniture can give people the impression that they won't have enough space if they buy your house. Remove personal photos from the walls, choose neutral colors for paint jobs, cover up any damaged spots on the walls with art and hang mirrors to open up smaller rooms. Also, replace burned-out light bulbs with new ones if possible, repair broken or damaged flooring and make sure furniture isn't broken or permanently stained. Once you've finished these simple tasks, your house may be ready for showings.
4. Maximize Curb Appeal
Putting some effort into maximizing your home's curb appeal is another way to make it more attractive to potential buyers. This means landscaping the yard, decluttering the front porch or steps where people usually approach your house, cleaning all windows inside and out, repairing peeling paint on exterior doors and siding as well as replacing burned-out outdoor lights. Your lawn should also be mowed and weeded, the driveway should be repaired if it's uneven or has a hole in it and any overgrown trees or bushes should also be trimmed back to open up the house.
5. Find Out What Repairs Will Cost
Before you start repairing anything, you'll need to consider what repairs will cost as this may have an impact on your asking price. Estimates from repair companies will give you a good ballpark idea as to what things will cost, but keep in mind that their quotes usually include extra fees for extras such as warranties and work after hours. To avoid having to pay more than necessary, try not to hire contractors who have hourly rates as opposed to flat rate quotes, get multiple estimates before hiring anyone, and don't pay for any work upfront.
6. Be Patient and Realistic
Don't be too put off by slow progress. Selling a house that has been damaged by fire will take time because the needs of your buyers may vary, you'll probably need to make multiple repairs or updates and there's no guaranteeing whether or not interested parties will want it right away. So try not to get discouraged if potential buyers don't seem enthusiastic about it at first.
7. Consider Hiring a Realtor
Lastly, you might also consider hiring a real estate agent who specializes in selling foreclosed homes as they can help you to get the best price possible for your house, manage showings, negotiate with potential buyers and ensure that your house is ready for buyers when they come to visit. They may also be able to help you find ways of minimizing repair costs.
If you follow these tips, you'll be well on your way to getting rid of the fire damage in your house and starting over again in no time!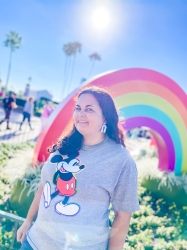 Latest posts by Krystal | Sunny Sweet Days
(see all)