How to Host a Fall Wine Tasting Party
This post contains affiliate links.
Fall is a great season for parties. In order to have a successful autumn party, you need to think about the decorations, food, drinks, and music. There are many ways that you can decorate your house for a fall that won't cost much money. For example, go out and collect leaves from the ground, make some homemade doughnuts or even make some pumpkin pies to share with your guests! The next thing on your list should figure out what kind of drinks to serve at your party. You don't want your friends going thirsty during the festivities, so it's important to have plenty of wine available for them as well as meals if they are staying around long enough for dinner time. Here's how to get started!
How to Host a Fall Wine Tasting Party
Fall Decor
Start by decorating with red, orange, gold or burgundy leaves. You can either buy them pre-made or make them yourself. They look especially good when clustered around windowsills or hung up on trees. Consider adding scarecrows, hay bales, pumpkins and other harvest items.
Set with red and gold linens. Have a few candles lit–don't be shy about using them! Try to have some pumpkins around the table for decoration.
Wine
Try The California Wine Club to have an arsenal of the best wine available for your guests. Set up a pouring area with wine glasses and a few bottles for your guests. Aim for a few bottles of red and white, and it doesn't hurt to have a bottle of sparkling wine available too.
You can create tasting notes for each bottle so everyone knows exactly what they're drinking and which wine pairs well with what food item.
Food
For food and drinks, serve things like baked goods (fresh apple pie with ice cream is always a winner!), pumpkin soup, apple cider or hot chocolate with cinnamon sticks for stirring
You should also plan on serving hearty dishes that will warm everyone up on a cold night such as hot soup or chili. Potatoes and vegetables are always a good option too because they're filling and add some color to your spread!
Get ready to host your holiday events with The California Wine Club. Save 10% sitewide with code YES10. Not valid on Case Club, cases during $1 shipping sales, or on discounted SKUs.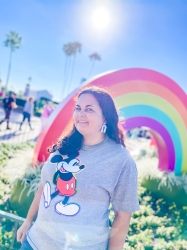 Latest posts by Krystal | Sunny Sweet Days
(see all)