End Racism: A Book List for Understanding Racial Inequality
Even in modern society, we still battle race and equality issues. Here, you can learn more about some great books addressing racial topics. These range from police brutality to interactions in a school setting. When individuals have a better understanding of these issues, people can make changes that can lead us one step closer to ending racism.
The Hate U Give
If you are studying culture, criminal justice, or other topics in college, one of the top 5 books to understand racism is The Hate U Give. Topics addressed throughout the book include racial profiling, social tensions, and police brutality. This book, released in 2017, became an international best-seller.
Angie Thomas refers to various topics that are like the claims of the Black Lives Matter movement. Many students will have to write an essay on a racial topic. Nowadays, there are a lot of various free paper samples available to students online. If you read free Black Lives Matter essay examples at writingbros, you can pick up some useful facts. The information in essays can be used to create a compelling essay arguing the ongoing effects of inequality. Students can then back up arguments using facts from The Hate U Give.
This book features a main character torn between living in a poor neighborhood and attending a fancy prep school, so the readers see an imbalance between these worlds. Starr witnesses a shooting of her best friend, committed by a police officer. This book harnesses basic ideas of the BLM movement and is a gripping story of how one girl fights for justice.
Poison in the Ivy
Inequality not only exists in our current criminal justice system but is often seen in educational settings. Many elite campuses have diverse student bodies. This book offers a study of 28 different universities across the US. W. Carson Byrd's goal was to find whether elite students had interactions that would influence racial beliefs in any positive manner.
Poison in the Ivy presents a challenge to the belief that cross-racial interactions can be an antidote to racism. Those same interactions can either enhance or destroy cross-racial contact. Byrd states that if these issues are not addressed, racial inequality will persist for years to come. It is something we need to fix so black Americans can succeed.
The New Jim Crow
The New Jim Crow is a very influential book focusing on racism. Michelle Alexander wrote this book in 2010. Many college students have since used it. It is a super resource when writing racial inequality essays. Alexander focuses on how our US Justice system often works against black Americans. Students studying politics, criminal justice, or even sociology will benefit from the facts in this book. Those looking at how to end racism will learn how black people are often convicted of crimes at a much higher rate, often because of their color.
Since the end of the Jim Crow era, inequality has played a role in our criminal justice system. Extreme sentences are often handed down to black people, especially concerning drug cases. The facts presented in this book show the need for a fair approach to sentencing and enhanced investment in black communities.
White Rage: The Unspoken Truth of Our Racial Divide
Written by Carol Anderson, this book addresses white rage and how that rage has fueled political decisions. These decisions have prevented the advancement of black Americans today. Anderson first addressed the white rage issue in an op-ed printed in The Washington Post. This issue was printed following the Ferguson riots. She argues that the nation needs to focus on the rage that sparked these riots and the continued rage that exists today.
Anderson draws a line from the Civil War to modern times and shows exactly how blacks are still a target in this country. She shows readers how social and economic progress has been reversed. Anderson claims that many destructive policies are a direct result of white rage. However, she does neglect to offer ideas on overcoming any racism issue.
White Fragility
White Fragility is a great book by Robin DiAngelo, an antiracist educator. In this book, the aggressive and defensive reactions of white people are addressed when they are forced to confront the realities of racial inequality. It covers the various ways in which people enable inequality and what emotions are triggered. It discusses how various behaviors and actions allow for inequality to continue and how we can take steps to make changes.
If you want to read a book that covers social and intimate relationships between races, While Fragility should be at the top of your list. After reading, one will greatly understand racial inequality and how it is still a problem being battled today. Whether workers are discriminated against, or citizens are unlawfully arrested, these issues remain a major problem throughout the US.
Conclusion
Literature is an excellent gateway to discussions about race, and with these recommended books, students can read about events, social status, abuse, and other issues that impact black Americans. These topics and ideas can be used for class discussions, essays, or research purposes. It is not enough for people to simply state they are not racist. Active adoption of anti-racism actions and thoughts must be in place for this ongoing issue to have a chance of resolution.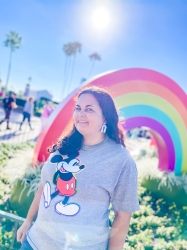 Latest posts by Krystal | Sunny Sweet Days
(see all)