7 Creative Keto Cocktails to Sip and Savor
It can be challenging to figure out how to enjoy happy hour still when you decide to change your diet, whether you're doing it permanently or just for a few weeks. This is applicable even on the ketogenic diet, which has taken the world by storm. Due to its many advantages, the ketogenic diet has recently gained popularity and is now a common household diet plan. Many people may find it a healthy way to eat and lose weight, and it offers delectable cuisine.
But what if you occasionally prefer to sip on a cocktail? That will be fine if you have some keto cocktail recipes and supplies. The keto cocktails listed below are ideal for any occasion and will be just what you're searching for, saving you time from having to sort through many lists on your own. You can choose from a wide variety of keto cocktails that will satisfy every taste in your palette.
What Is a Keto Cocktail?
Most alcoholic beverages, including rum, tequila, vodka, and whiskey, are carb-free on their own. However, the carbs start to sneak up when you add the juices, syrups, and mixers into a cocktail. Since sugar makes up most carbohydrates, the more sugar in a cocktail, the more carbohydrates there will be. Low-carb mixers like diet tonics, soda water, and sugar-free or unsweetened juice are used in keto cocktails to reduce that amount.
Finding delectable keto drinks with reduced carbs can be difficult. Since hard alcohols like vodka, tequila, gin, whiskey, and rum are inherently carb-free, you can take shots or have a regular drink. However, compared to plain booze, cocktails have more additives, and most of those ingredients are high in sugar and carbohydrates. The keto cocktails replace the typical diet cocktails and are more likely to be low-carb. Many traditional cocktails are high in carbohydrates, but you can create a low-carb version by making a few easy changes.
Always check with a doctor or nutritionist before starting a diet to ensure you get all the nutrients you need. Here are some fantastic low-carb, keto-friendly cocktail recipes you can prepare at home to remain on track without giving up a drink. Alternatively, if you're looking for a tasty ready-made keto alcoholic beverage, this article compares the hard seltzers White Claw and Truly.
List of 7 Creative Keto Cocktails
1. Keto watermelon cocktail
This low-carb alcoholic beverage is excellent to sip on any night of the week and is great for a summer day, party, or girls' night out. It has a modest amount of carbohydrates and hence makes it a suitable option, especially for youngsters who want to feel refreshed.
Ingredients:
▪ 1-2 tsp lime juice
▪ 1 to 1 ½ cups of watermelon that is diced
▪ 1 tbsp rum
▪ 1 tsp liquid sweetener like Stevia
▪ Ice cubes (as required)
▪ Club soda
▪ Mint sprigs for garnishing
Preparation:
▪ The watermelon, lime juice, rum, and sweetener should all be added to a blender and blended until smooth.
▪ Pour two glasses with the mixture once it has been sieved.
▪ After adding ice, top up with club soda.
▪ Then garnish with mint to add aroma and flavor.
▪ Dispense and savor!
Nutrition Information (for two drinks):
| | |
| --- | --- |
| Calories | 40 |
| Fat | 0g |
| Fiber | 0g |
| Carbohydrates | 4g |
| Net carbohydrates | 4g |
2. Keto Margherita
If you're searching for a tasty, low-carb alcoholic beverage that is delightful and refreshing, give this one a try. It contains the perfect blend of delicacy and aroma to fulfill your taste buds and simultaneously keep you on track with your ketogenic diet plan.
Ingredients:
▪ 1/3 cup lime juice (preferably freshly squeezed)
▪ 1 to 1 ½ tsp orange extract
▪ 4-5 cups of ice cubes
▪ Sea salt according to taste
▪ Six fl oz Tequila
▪ 3 tbsp keto monk fruit syrup (preferably powdered)
▪ Lime wedges for garnish
Preparation:
▪ In a strong blender, combine all the ingredients (apart from lime wedges and sea salt).
▪ Use the ice crush option to blend until a slushy consistency is achieved.
▪ If necessary, add additional ice to make a total of 32 fl oz.
▪ Each glass's rim should be covered with a lime slice.
▪ Dip the rim into a minor basin or plate that is salted.
▪ Fill the glasses with frozen margaritas and top with lime slices.
Nutrition Information (for one drink):
| | |
| --- | --- |
| Calories | 106 |
| Fat | 0.03g |
| Protein | 0.3g |
| Carbohydrates | 1g |
| Net carbohydrates | 0.8g |
| Fiber | 0.2g |
3. Keto Lemonade
Keto lemonade is an excellent substitute for sugary beverages since it satisfies your sweet appetite without causing an insulin spike, as a high-carb beverage would. Not all lemonade is created equal; a lot of sugar is usually added to counteract the tartness of the lemons.
When you purchase lemonade from a store, you allow someone else to choose its sugar and carbohydrates. You may use low-carb sweeteners when you make it at home, which is simpler than you might think. By adjusting the proportion of water to lemon juice, you can also regulate how acidic it is.
Ingredients:
▪ 1 to 1 ½ cups of freshly squeezed lemon juice
▪ 3-4 cups of water
▪ 1-2 cups of ice cubes
▪ ½ cup monk fruit (you can use a sweetener of your choice)
▪ Salt according to your taste
▪ 8 oz. vodka
Preparation:
▪ Add all the ingredients and blend thoroughly to create consistency.
▪ Add ice cubes according to your liking.
▪ Serve and enjoy!
Nutrition Information (for four drinks):
| | |
| --- | --- |
| Calories | 155 |
| Fat | 0g |
| Protein | 0g |
| Carbohydrates | 6g |
4. Keto Mojito
Mojitos are well-known for their crisp, refreshing flavor, and as such, they're a beverage that frequently pairs well with fish. Whether it's tuna, salmon, ceviche or other finned delicacies is up to you, but combined with mojitos, that's a memorable, tasty combination. So give this low-carb version of a mojito a try!
Ingredients:
▪ ½ small lime that is wedge-shaped
▪ 1-2 tbsp Erythritol
▪ Eight leaves of fresh mint
▪ 4 tbsp white rum
▪ ½ cup soda water
▪ 1 cup crushed ice
Preparation:
▪ Mix the erythritol, lime wedges, and mint leaves in a small bowl or mortar.
▪ Press the lime wedges, mint, and sweetener into the bowl while releasing lime juice using a wooden spoon, a pestle, or the end of a rolling pin.
▪ Pour into a tall glass, then fill the remaining space with crushed ice.
▪ With a straw or stick, pour over the white rum and stir.
▪ Add more soda water to the glass. The sweetness and strength of the flavor decrease as you add more.
▪ Serve with additional fresh mint on top.
Nutrition Information (for one drink):
| | |
| --- | --- |
| Calories | 120 |
| Fat | 0.2g |
| Fiber | 1.2g |
| Carbohydrates | 3.2g |
| Net carbohydrates | 2.8g |
| Protein | 0.4g |
5. Pina colada
A pina colada is usually a high-carb cocktail regardless of the ingredients it contains, but it only requires a few tweaks to make it keto-friendly.
Ingredients:
▪ ½ cup of coconut water
▪ 1-2 cups of ice
▪ ½ cup of unsweetened coconut milk
▪ One shot of white rum
▪ 1-2 slices of pineapple
▪ 4 drops of liquid Stevia extract
Preparation:
▪ You must freeze the coconut water in an ice cube tray for one to two hours before preparing your cocktail.
▪ Alternatively, you can make the beverage with standard water and add fresh coconut water immediately.
▪ Blend the pineapple and coconut milk in a blender until thoroughly combined.
▪ Pour the combined concoction into a glass with the coconut water, ice cubes, and rum.
▪ The glass can alternatively spend 20 minutes in the freezer. Thus, the beverage will stay chilled.
▪ Even a cocktail shaker can add some foam to the top. Shake well the ice, coconut milk mixture, and rum.
▪ Serve right away after adding one to two slices of fresh pineapple as a garnish. Nutrition Information (for one drink):
| | |
| --- | --- |
| Calories | 246 |
| Fat | 21g |
| Protein | 3g |
| Carbohydrates | 4g |
| Net carbohydrates | 4g |
6. Espresso Martini
An espresso martini is sure to appeal to coffee lovers. This drink is lovely and suitable for a low-carb and low-sugar diet. It is a classic cocktail that tastes fantastic even when no additional sugar is used.
Ingredients:
▪ 2-3 tbsp espresso (or espresso shots)
▪ 2oz. Vodka
▪ 1tbsp sugar-free syrup
▪ 1-2 cups of ice cubes
▪ A handful of coffee beans for garnishing
Preparation:
▪ Add a shot of espresso, some ice, vodka, and sugar-free syrup to a cocktail shaker.
▪ Shake vigorously for three minutes or until creamy foam forms.
▪ Into a martini glass, pour the drink that should appear consistent and smooth.
▪ Add a few coffee beans as a garnish.
Nutrition Information (for one drink):
| | |
| --- | --- |
| Calories | 138 |
| Fat | 1.8g |
| Protein | 0.3g |
| Carbohydrates | 0g |
| Net carbohydrates | 0g |
7. Manhattan
The flavor profile of the Manhattan is deep and earthy, with hints of oak and vanilla as well as some herbal undertones. The Vermouth adds richness and depth, while the bitters enhance the other flavors. You can savor each sip of this sophisticated beverage.
If you make a few adjustments, you can have a Manhattan while on the ketogenic diet. The sweet Vermouth in a Manhattan is where most of the carbs are found. Dry Vermouth, which has a significantly lower carb count is used and is the ideal substitute for regular Vermouth.
Ingredients:
▪ 1-2 cups of ice
▪ 3 ounces of bourbon
▪ 1 ounce of sweet Vermouth
▪ 3 dashes of Angostura bitters
▪ 1 slice of orange peel
▪ 1 cherry for garnishing
Preparation:
▪ Add the bourbon, Vermouth, and bitters to a shaker half-filled with ice.
▪ Use a bar spoon to stir for 15 to 20 seconds.
▪ Squeeze the orange peel over the top of the glass after straining it into a cocktail glass to release the oil.
▪ Orange peel and a cherry should be served as a garnish.
▪ Serve and enjoy!
Nutrition Information (for one drink):
| | |
| --- | --- |
| Calories | 187 |
| Fat | 7g |
| Protein | 1.8g |
| Carbohydrates | 8.5 |
| Net carbohydrates | 8g |
Frequently asked questions
1: On a keto diet, are cocktails permitted?
Yes, cocktails are permitted on the ketogenic diet. For instance, carbs are absent from pure alcohols like whiskey, gin, tequila, rum, and vodka. These drinks can be consumed on their own or enhanced with low-carb mixers. Additionally, the carbohydrate content of wine and light beer styles is typically 3–4 grams per serving.
2: How many keto cocktails can you consume each day?
According to the 2020-2025 Dietary Guidelines for Americans, published by the CDC, for adults over the legal drinking age, men may consume up to two alcoholic drinks a day, and women up to one drink a day. This is if you choose to drink.
3: Can you drink carbs while on a keto diet?
Most ketogenic diet recommendations advise sticking to 15–30g of net carbs daily or 5–10% of total calories. In general, you're more likely to be able to eat more carbohydrates and maintain ketosis if you're a very active person who exercises 4–5 times per week.
4: What alcoholic beverage is most keto-friendly?
The best alcohol for a keto diet is hard alcohol, which has no carbohydrates and includes vodka, rum, tequila, whiskey, and gin.
The bottom line
As you can appreciate, there are many cocktails at your disposal that are both keto-friendly and at the same time provide you with the perfect balance of scrumptiousness and aroma. There is absolutely no reason why you shouldn't occasionally indulge in low-carb beers, wines, and cocktails while keeping an eye on your carb intake.
You can even experiment and create your own recipes with ketogenic products. It is best to contact a dietician or your health care professional if you intend to do that.
References:
1. https://advancedmixology.com/blogs/art-of-mixology/keto-cocktail-recipes 2. https://www.thespruceeats.com/keto-cocktails-5097069
3. https://www.lowcarbspark.com/best-keto-cocktails/
4. https://castleinthemountains.com/4-delightful-keto-cocktails/ 5. https://joyfilledeats.com/keto-cocktails/
6. https://thebestketorecipes.com/the-best-keto-cocktails/
7. https://www.ibreatheimhungry.com/25-best-keto-cocktail-recipes-low-carb/ 8. https://healnourishgrow.com/best-keto-cocktails/
9. https://www.dietdoctor.com/low-carb/keto/alcohol-guide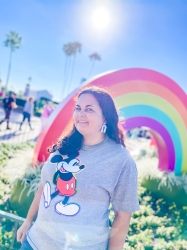 Latest posts by Krystal | Sunny Sweet Days
(see all)