8 Awesome US Locations for Boat Owners
Boat ownership might appeal to you. Many people love owning boats because they can go out on the water, fish, or get some sun. Your life quality gets exponentially better when you buy a boat.
You might go with one of the popular manufacturers. Cobalt boats enjoy an excellent reputation, for instance. Before you commit to one, though, you should consider where you live. Boat ownership makes the most sense in the following locales.
Hampton, Virginia
Boat ownership is almost obligatory in Hampton. You can access the calm waters of the Chesapeake Bay. There, you can enjoy fishing and sailing, but perhaps you'll like crabbing best of all. You can catch fresh crabs that you might prepare in many succulent ways.
Miami, Florida
What could be better than getting out on the water in Miami on your own boat? You can tangle with some of the largest and fiercest trophy fish in the world. If that doesn't appeal, you can get some sun while watching the seabirds wheel and call out to one another.
Mobile, Alabama
Mobile has plenty of open water. You can take your boat out into Mobile Bay at the Mobile River's mouth. There, you will find many redfish, one of the hardest-fighting game fish. You will also find some enormous speckled trout suitable for stuffing and displaying on your mantle.
Newport News, Virginia
Newport News also attracts many boat enthusiasts. There is a very low sales tax rate on boats there, and it's capped at $2,000. Newport News is where the Chesapeake Bay meets the James River. This makes it the ideal spot for wildlife viewing and both freshwater and saltwater fishing.
Tampa, Florida
Tampa isn't just a spot where you can cheer on the Buccaneers. You can also own a boat and pay very low taxes on it. In Tampa, the game fish of choice is the tarpon. These ferocious fish will battle you all day, and if you catch one of the huge ones, you have a conversation starter for the ages.
Saint Petersburg, Florida
Saint Petersburg is another fine choice if boat ownership interests you. You can watch the sun slide slowly toward the horizon in the Gulf of Mexico. There are also hardly any days there that aren't sunny and gorgeous, and that probably appeals if you've lived in cold weather states for most of your life.
Brownsville, Texas
Brownsville has its admirers because it has a subtropical climate that yields phenomenal weather virtually year-round. You can take the Ship Canal into the Gulf of Mexico whenever you'd like. You might check out the nearby lagoons and lakes and spend time studying the wildlife.
Cape Coral, Florida
Cape Coral has many homes with their own docks, and what could be more convenient than that? Many of the waterways wind through residential neighborhoods. You can captain your boat and go visit a friend, tying up your vessel at the dock behind their backyard.
Any of these locations are paradise for boat owners.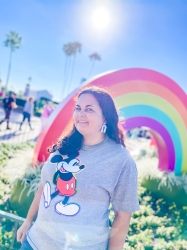 Latest posts by Krystal | Sunny Sweet Days
(see all)