Planning To Get A New Car Stereo? Here Are Some Helpful Tips
Upgrading your car stereo system can be a game-changer. Unfortunately, many people believe that doing so will leave dents in their pockets. With a reasonable budget and the right plan, you will be able to set up your new audio system in stages instead of putting a strain on your finances. Not only are gradual upgrades budget-friendly, but you get to enjoy the entire process. You'll feel the difference with each feature you install. Besides, you may come to realize that you don't need to purchase everything, after all. In this article, we will walk you through some tips that will help you out while purchasing a new car stereo.
Speakers
Your car's speakers play a great role in the quality of the car audio, which is why replacing your car's factory speakers can make a huge difference. There are generally two options that you can choose from when it comes to car speakers. The first one is to install a full-range speaker, which comes with all the audio elements in just one package. This speaker includes several levels of tweeters along with a woofer. Simply put, tweeters produce the higher range sounds, while the woofers are designed to generate the lower frequency range. You should go for the full-range speaker if you want the simplest car factory speakers. The component speaker is the second replacement option. As you can infer from its name, these speakers separate the system's components, allowing you to select and install them as you please. Although it's a more complex option, it's ideal for those who are seeking a personalized experience. It also offers considerable depth and a realistic sound.
Radio
Replacing your car factory radio with a new receiver can transform the sound of your system. This is because it provides more power, making any volume level sound better. There are numerous receiver options out there. Many car radios come with a built-in HD tuner, which allows you to access all local radio stations in HD, as well as extra radio stations at various frequencies. This is ideal for those who like to listen to radio channels. Those who like to tune into satellite radio can choose a receiver that's compatible with SiriusXM. Some receivers also allow you to listen to your own CDs, connect your iPod, or listen to Pandora Internet radio. Since hands-free calling options have become crucial nowadays, you should look into one of the best double DIN head units on the market, which comes with inbuilt Bluetooth connectivity. It also allows you to accept and make calls without having to touch the head unit. These head units come with enhanced sound quality, several media connections, and facilitated screen control.
Smartphone Integration
If you plan on replacing your car's head unit, then it only makes sense to search for one with a smartphone integration feature. Most new car stereos are equipped with this feature. However, if you're an iPhone user, you will have to search for one with a badge that verifies its compatibility with Apple technology.
Subwoofers and Amplifiers
If you don't want to replace the whole factory stereo system, you can add an amplifier. Although the factory head unit typically comes with an inbuilt amplifier, it's not usually very strong. For instance, you might notice distortion in the sound whenever you turn the volume up. New replacement amplifiers can allow you to listen to distortion-free loud music. You can get more depth and resonating bass by installing subwoofers. The power and size of your extra subwoofer are what determine the deep bass sensitivity levels.
GPS Navigation
The chances are that you're confused with this recommendation. Well, aftermarket car stereos aren't just reserved for blasting music. In fact, many of the newer components are furnished with navigation software and GPS antennae, granting you access to maps from the console. This technology is often provided by the most popular companies. The features that the unit offers depend on the brand and model that you select. However, many of them allow you to use your smartphone to use the GPS. You can also sync whatever appears on your phone with the head unit display or use the Bluetooth feature to access the audio for directions.
Many people believe that upgrading their car stereo requires a hefty budget. However, what they don't realize is that they have the freedom of customization. There are many aspects that contribute to a good car audio system. Fortunately, you get to prioritize and make the changes that matter to you the most. You don't need to buy everything! Even if you want to, you can do it in stages at your own pace.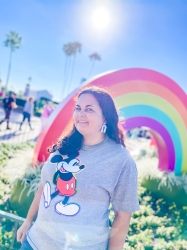 Latest posts by Krystal | Sunny Sweet Days
(see all)