Benefits of Booking Flights with Cathay Mastercard
Cathay Pacific is here to help you realise your travel goals, wherever they may be. After all, they've helped millions of individuals spend valuable time with their families and loved ones throughout the world. Things just got a whole lot easier with the launch of the Standard Chartered Cathay Mastercard. Now you don't have to waste time figuring out how to pay for a flight. With enough spending on these cards, you can access some of the most sought-after membership benefits and privileges available. The prospect of immersing oneself in another country's culture usually excites people planning a trip to another country. However, if any difficulty causes disruption, the tables might quickly turn. On the other hand, Cathay Pacific ensures that its consumers don't have to look elsewhere. Of course, the ideal solution to all payment issues is provided by them. In this article, we'll discuss the amazing Mastercards and how they may assist you in making timely payments.
Cathay Pacific, located in Hong Kong, is the best airline service in the world that will pamper you with perks you've never seen before. With the Standard Chartered Cathay Mastercard, your dream of travelling to Asia is within reach. China, America, Hong Kong, Africa, Australasia and Europe are among the 71 destinations it flies to. Examine how to earn miles and utilise one of the world's best services.
Highlights of the Cathay Pacific Service
With the Cathay Mastercard, Cathay Pacific offers a variety of perks. As a result, here are the essentials:
Types of Fare
First-class, premium economy, business class, and economy fares are all available from Cathay Pacific. Designed to evoke a sense of soaring through the air, each of these is unique in its own way.
Routes in the United States
The options are nearly infinite from New York to Los Angeles, Boston to Chicago! A number of cities in the United States are serviced by our planes.
Loyalty and reward system
For the time being, the Standard Chartered Cathay Mastercard gives you access to numerous Cathay Pacific loyalty programs. You may travel in elegance with Marco Polo Club and Asia Miles, two programs that offer a wide range of benefits.
Mastercard issued by Standard Chartered in Hong Kong
Welcome Bonus
You can fly up to 60,000 Asia Miles with this card. In addition to the privileges granted by Marco Polo, every HKD 100,000 you spend will get you 20 points for the Marco Polo Club. Intriguing perks are available to you if you reach 100 club points.
The Miles Accrued Bonuses
HKD3: A1 folks may easily spend on Cathay and HK Express flights. What an exhilarating and exhilarating experience this will be.
HKD4: the A1 individual is authorised to spend on in-flight food, internetwork, and international travel. Contact customer care to gain a deeper understanding of the Standard Chartered Cathay Mastercard.
HKD6: the A1 individual is permitted to spend HKD6 on amenities that are registered in Hong Kong Dollars categories.
The Asia Miles Reward
Redeeming hotels, rentals, and travel experiences with Asian points can get you a 10% discount right away. It's also possible to get the most out of a transfer or even give away Asia miles if you opt for an upgrade.
Using the dining redemption will save you an additional 10%. As a bonus, the in-flight meal on Cathay Pacific is an experience you won't soon forget, so don't miss it.
The Waiver of Annual Fees
All new cardholders are granted an annual fee waiver during the first year of use.
Cathay Mastercard-Priority Banking by Standard Chartered
Welcome Bonus
Using this card, you can earn up to 100,000 Asian Miles.
Privileges for Marco Polo
As part of your Marco Polo silver club membership, you'll get access to all of the most sought-after Business Class lounges for a year-long period. Before boarding, all you need to do is go to the designated Business Class counters and register.
For every HKD 100,000, you spend, you'll get about 20 Marco Polo Club points. In addition to the 100 club points, you'll be able to take advantage of a slew of perks.
The Asia Miles Reward
Once you've used your Asian miles to book a hotel or car rental, you're entitled to a 10 percent discount. You can also transfer some of your Asian Miles when you renew or increase your mileage.
You can also save 10% on meals at this location. Since we just said how delicious Cathay Pacific's cuisine is, there's no reason why you should skip any of it.
The waiver of Annual Charges Program
If you have HKD 1,000,000 or more in your bank account, you can apply to be a priority banking client. However, in order to claim the annual fee waiver, you must meet all of the requirements.
The Priority Private Mastercard from Standard Chartered.
Welcome Bonus
Up to 200,000 Asian Miles are possible with this card.
In addition to the privileges granted by Marco Polo,
The Marco Polo Club's 12-month gold membership with unlimited access to Business class lounges is included here. There is a lot of buzz around these lounges because they have won awards and have an excellent reputation.
If you spend HKD 100,000, you can easily earn up to 20 points. In addition, you'll gain an additional 100 club points for your efforts.
The Benefits of Accumulating Miles
It costs HKD3 to use HK Express and Cathay for A1s.
HKD4: A1 can spend this money on internet services, eating, and several international categories.
Hong Kong dollars are accepted in all categories where the Hong Kong dollar is used.
The redemption of Asia Miles
After you've used your travel vouchers, auto rentals, and hotels, you can quickly request a 10 percent discount. Any Asian miles you have accrued previously can be transferred at any time. After all, who wants to limit their travels to just a few regions of the world?
Additionally, you're eligible for a 10% discount on your meal bill.
The Annual Fee Waiver
With HKD 8,0000,000 or more in additional funds, you can qualify to become a priority client. All of the prerequisites must also be met. You won't get the most out of the annual fee waiver if you don't go through the process.
With all of the information you've gleaned from these cards, you can see how simple it is to get the most out of your partnership with Cathay. After all, our business has always placed a great value on providing excellent customer service. In order to take advantage of these incredible benefits in the future, consider getting one of these Mastercards before booking your travel.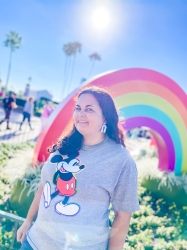 Latest posts by Krystal | Sunny Sweet Days
(see all)