What Do You Need To Plan The Wedding Of Your Dreams?
Your wedding day is one of the most important days of your life, so you want everything to be perfect. But planning a wedding can be overwhelming, especially if you don't know where to start. So what do you need to plan the wedding of your dreams? Read on for our top tips.
Decide on a budget and guest list
Deciding on a budget and guest list for your wedding can be a big task. It can even feel overwhelming at times, but it doesn't have to be! Set aside some dedicated time to figure out what you can afford to spend and which loved ones you'd like by your side on a special day. Even small things can add up, but you can find ways to save money. For example, you can purchase a photo book on Mixbook, which has nearly 85 options of wedding photo books to choose from. This option is much cheaper than hiring a professional editor. Writing out a budget will help keep costs in check while deciding on the right size of your guest list will ensure that every person invited is truly special to you and your partner. Make sure to think through these decisions carefully – they'll make all the difference when it comes to planning the wedding of your dreams!
Choose the perfect venue
When you're planning the wedding of your dreams, choosing the perfect venue, such as the Sand Castle Wedding Venue itself, is a crucial decision. Whether you dream of an outdoor ceremony in a lush garden or a more traditional indoor affair at an elegant country club, the venue sets the mood and serves as the backdrop for all your wedding photos. It's important to select a spot that will complement your personal style, so it's essential to really do your research. Visit locations during different times of day and consider how the weather might affect each option before deciding on the perfect place to pledge your love.
Think about your wedding registry
One of the most important (and fun!) pre-wedding steps is to create a wedding registry. Whether you are traditional or unique, there are boundless possibilities when it comes to drafting an ideal wedding gift wish list for you and your loved one. Before creating your wedding registry, think about what items you and your future spouse could use in your new home together. Consider gifts that reflect both of your personalities, or family heirlooms that can be reused for decades to come. Don't forget to include those special items that will provide lasting memories from the big day itself! With so many wedding registry options available both in-store and online, like never before you have the ability to curate the perfect wedding gift list suited specifically for you and your partner.
Pick out your dream dress
Now is the perfect time to pick out your dream dress! Wedding dresses come in so many beautiful and unique styles, allowing you to find something that truly reflects who you are and what makes you feel special on your big day. Whether it be a classic long-sleeved princess ball gown or a modern short-sleeved mermaid dress with floral embroidery, make sure to have fun trying on dozens of different looks — even if it takes some time before finding the one. Now is an exciting opportunity to curate an unforgettable outfit that will give you the confidence and joy to make the grandest entrance at your own wedding.
Send out invitations
Your wedding invitations are a great way to give your guests a sneak peek at the upcoming celebration! You want to make sure each guest receives their invitation in plenty of time, so plan to send them out no less than eight weeks prior to the wedding. Consider mailing them even earlier if your guests will need to make travel arrangements or if you have an especially large guest list. Be sure to include all the appropriate details about the day that your guests need for planning, such as the venue and RSVP deadline, and don't forget a few lovely words from you and your partner. Sending out timely and thoughtful invites is an essential part of planning a dream wedding!
Make sure everything is taken care of leading up to the big day!
Finally, it's time to make sure all details are taken care of leading up to the big day! Creating a wedding day timeline and checklist can be a huge help in this endeavor. Start by making a list of everything you'll need for your wedding and breaking each item into smaller tasks that need to get done. You may also want to establish deadlines for each task and then schedule out who will be responsible for completing them. Finally, don't be afraid to ask for or accept help from family and friends so that you can have your dream wedding with as little stress as possible!
So, that's it! Just remember to take your time, plan diligently, and make sure all the details are taken care of so that your wedding day will be unforgettable. Best wishes as you embark on this special journey together!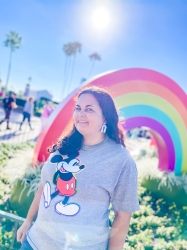 Latest posts by Krystal | Sunny Sweet Days
(see all)