Outdoor Adventure: Important Things To Bring With You On Your Camping Trip
There are many important things that you need to bring with you on camping trips. You will want to make sure that these items are in your camping backpack before embarking on what could be a great adventure! What types of camping gear should you bring? Why is it so essential for camping trips? If you don't know, then read this article and find out!
Tent
A tent is an important camping item. You will be camping outside, so you need to have shelter from the elements. There are many different types of tents for camping that can accommodate various needs and budgets. Some tents are lightweight, while others offer more space or protection against rainstorms or wind gusts. A tent is a must when camping outdoors because it provides shelter from the sun and other natural dangers such as storms and sudden weather changes. Lastly, always learn how to set it up before going to the woods.
Sleeping bag and mat
You need all the warmth you can find in the wild, and camping without a sleeping bag or mat is just asking for trouble. Be sure to bring some sort of bedding, even if it's only sheets on top of the ground so you can have something soft between you and the earth. You'll also want to make sure your camping pad is comfortable enough so you should get one that has inflatable air chambers in each corner.
Knife
Having a sharp blade with you when camping is essential because you need to be able to cut open all sorts of things. You might need it to prepare food, for protection against wild animals, or in case you find an animal with a trapped leg and you have to perform surgery on them. When it comes to the specifics, the best option when choosing a blade is a pocket knife that you can carry around whenever and wherever. Also, always make sure it is in good condition and upgrade it when it is needed.
Here is a list of things you will need a knife for in the woods:
cutting food
preparing food
cutting rope
for protection against wild animals
in case of medical assistance for an animal with a trapped leg
camping gear
pitching a tent
making a fire
Backpack
You always need a smaller bag to store essential items and a backpack should do the trick when outdoors. It should be big enough to carry the most important things. It is important that you have a comfortable pack, and one with good airflow so your back doesn't get sweaty. A daypack or small backpack can also be used for short hikes while camping. Make sure it's waterproof, so you don't have to worry about the rain.
First-aid kit
You always have to take care of your health, especially when there are no hospitals nearby. You will want to bring a first-aid kit camping with you. This is especially important if there are children on the camping trip because they might not be able to take care of themselves in case they get hurt. This is the first thing that should go into your emergency camping pack.
Consider what kind of injuries may happen while camping: blisters from walking around too much scrape from hiking through bushes, cuts from cooking dinner over firewood…the list goes on. Prepare for all of them.
Water container
When you are in the wild, you will run into long patches without water. That is why you must have a water container with you on your camping trip. There are three types of water containers that will be good for camping: plastic bottles, collapsible canteens made out of metal or hard plastic, and vacuum-insulated stainless steel (or aluminum) cylinders.
Your best bet would probably be either of the first two options if you're camping in an area without any risk of animals biting through them. Otherwise, bringing a large enough cylinder could serve as both a pot and water container for cooking food over outdoor fires. These come at a much higher price than the other two though!
Camp stove, propane or butane fuel, matches, lighter, pot/pan
Cooking outdoors can be challenging and, not to mention, messy. To avoid any camping disasters when it comes to cooking outside with a camp stove, you need the right supplies and equipment for the job.
A camping stove is important if you plan on doing most of your cooking outdoors or are camping in an area where firewood isn't readily available. There are two types of camping stoves: propane and butane fuel stoves which require their own cylinders that can vary in size. When choosing a stove make sure it will work well with the fuels at hand.
Whether you are a seasoned camper or new to the outdoors, there is always something that can be learned. This list of camping essentials will help make your next outdoor adventure more enjoyable and safe. Make sure to bring all of them with you!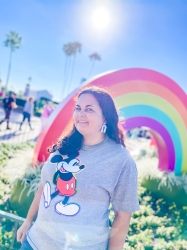 Latest posts by Krystal | Sunny Sweet Days
(see all)