Never Go Camping Without These 6 Things
"What camping items do I need?" That is the question that many people ask themselves before going to the woods. The answer to this question depends on what you plan to do while camping, but there are some items that everyone should bring with them. In this blog post, you will learn about 6 essential camping items that you must have with you at all times!
A survival kit
Survival kits are the most important camping accessory because they allow you to prepare for a God forbid situation. In order to survive longer, it is best if you have extra food supplies that can last up to two weeks with some additional non-perishable items such as oatmeal packets and canned goods. Having this you will be prepared for any emergency that might come along the way. Keep your camping survival gear inside a waterproof bag so that nothing gets wet on camping trips where there's rain forecasted or when camping near bodies of water.
The kit should include the following things:
first-aid kit
water purification tablets
rope in case of an animal attack or other dangerous situation
hatchet
matches or lighter to start a campfire
emergency food supply for up to two weeks in camping survival kit
an extra sleeping bag
camping stove (if not using camping tents)
Tent
You cannot go camping for multiple days without a tent. It's a very important item you will need. There are many camping tents on the market, so finding a tent that is right for your needs should not be too difficult. Some of them can accommodate multiple people, others only one.
In order to find out if you need an extra roomy camping tent with lots of space inside, measure how much ground area each member must sleep on while lying down flat and see whether this will make sense within a tent that has been pitched outside. If you are camping in an area that is very humid, you may also want to choose a tent with two doors. You should also go through a tutorial on how to set it up.
Sleeping bag
Nights can be cold in the woods, so you'll want a sleeping bag to keep warm. Sometimes, a tent and a blanket aren't enough. Sleeping bags are typically rated on the temperature they can handle. Choose based upon your climate or destination's weather conditions. The average person should choose a sleeping bag with an EN rating of at least 20 degrees Fahrenheit for camping in cooler climates, according to REI experts.
Consider getting one that is waterproof if camping near water or rain may be an issue. This offers additional warmth by retaining heat when it gets wet from outside moisture.
Camping chair or hammock
These two items can be a camping essential. They are durable and comfortable, which is why they're perfect for camping trips. You can use them as seats or beds while you're camping and some of the chairs also double up as tables when you have food to cook on top of it.
If they don't come with their own bag then you should at least pack them in your backpack so that they don't get dirty from other items inside your luggage. A camping chair or hammock can be very useful when it comes to making yourself comfortable while out in the wilderness of nature camping.
The camping chair is a pretty standard camping essential but the hammock can be considered optional, depending on what you're looking for when camping. The chair will help make time spent outdoors more comfortable while the hammock may provide additional comfort during breaks.
Flashlight and headlamp
In the wild, nights are dark and camping without a flashlight and headlamp is not advised. A camping flashlight is necessary for camping activities after the sun goes down. It will help you to create a campfire and cook food, light up your tent or read a book there. Camping headlamps are useful if the activity at night involves moving around the campsite rather than staying stationary. For example, if you are setting up tents, packing away gear, playing games, etc.
Matches, lighter, or fire starter
If controlled, the fire could be your best friend in the woods. It can be dangerous camping without matches or a lighter. Not to mention that the light can be used for camping cooking, you must have it with you. The matches are a much safer option than camping lighters because they do not use gas and give off no sparks or flames when struck on their box. You will need at least several boxes of safety matches and some kind of emergency fire starter in case your match is lost.
The survival kit should include items that will help you stay safe and comfortable in the wilderness. You may want to add a knife, first-aid supplies, or any other additional items tailored to your needs. With these few tools and some knowledge of how to use them, you can be well prepared for anything nature throws at you.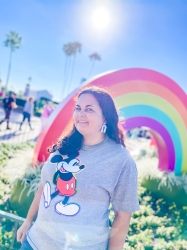 Latest posts by Krystal | Sunny Sweet Days
(see all)