How To Save Money While Shopping For Everyday Products
The grocery store can be a minefield of temptation. From the produce section to the candy aisle, it's easy to spend more than you had planned on food and other items not related to your list. There are so many ways you can save money while shopping for everyday products. You can save a lot of money when you purchase in bulk, create a list before going to the grocery store, and use coupons. These are some tips that will help you save on your next grocery bill!
Buying In Bulk
Buy items in bulk like breakfast cereal and paper towels. Not only will this save you money, but the products (ie: cereals) last a lot longer than when you buy them separately. You can also save more if you purchase with friends or family members who are looking to stock up on certain items. Flour is also one of those products that can last longer as it doesn't mold up or go bad. So, before you think about how to buy flour in bulk, know what type you need and how much so that, through time, you can use it all up and not throw it away. When you buy in bulk, you'll also save money because the prices are more affordable. Some other groceries you can buy in bulk include pasta, rice, sugar, and canned goods.
Create A Shopping List
Create a shopping list before going to the grocery store. This will help you stay focused while shopping and avoid buying items that you don't need. Not only will this save you money, but it will also help you stick to a budget. A good list will ensure you know what to buy, where to find it in the store, and how much you need for each item. But there are many different ways to create a list that will make your life easier when you shop. Here are some creative ideas for making your shopping list:
Use an app or webpage that allows you to save items from any website by just clicking on them and saving them into a folder labeled "Products" or something similar. You can then add these saved products onto your grocery list by dragging and dropping them into the appropriate category on the page (fruits/veggies, dairy, meats). This is great for when you're looking for a recipe and want to see all the ingredients that are needed.
Take pictures of the items you need for your list with your phone. This is helpful when you have a mental block and can't think of what you need off the top of your head.
If you have children, get them involved in making the list by letting them choose one or two items they would like to eat during the week.
Use Coupons
Use coupons when shopping for groceries. There are many different types of coupons available, so be sure to take advantage of them before heading to the store. You can find coupons in newspapers, magazines, online, in-store flyers. Just be sure to read the fine print to make sure that the coupon is valid for the product you're purchasing. Also, be sure to have a designated coupon binder or envelope to keep all of your coupons in one place. When you use coupons, you'll not only save money on your grocery bill, but you'll also get products for free.
Use a Grocery Price Book
Keep a grocery price book to track the prices of certain products at different stores. This will help you find the best deals on the products that you buy most often. A grocery price book is a great way to save money on your grocery bill, as it allows you to see which store has the lowest prices for the items that you need. You can create a grocery price book by hand or use an online tool or app.
Shop Online
Shop for groceries online. This is a great way to save time and money. Not only are the prices cheaper than in-store, but you can also find coupons and deals that aren't available in stores. Be sure to compare prices before purchasing items, as not all online stores have the same prices. You can also save money by subscribing to a grocery delivery service. This will allow you to receive discounts on your groceries, as well as free delivery on your orders. People like to shop online because it's cheaper. There are many reasons why shopping online is more affordable than shopping in-store, such as the convenience of having your order delivered to your doorstep and not having to worry about finding a parking space. Online retailers also offer better deals and discounts than brick-and-mortar stores do. However, there are some downsides that you should be aware of before making the switch from physical stores to virtual ones: for example, you can't touch or feel clothing items before buying them so it's harder to know if they'll fit right, goods bought online don't come with any warranties which means you're on your own if something goes wrong, and there's no opportunity for impulse buys (which can be a good thing).
Cook From Scratch
Cook from scratch to save money on groceries. This doesn't mean that you have to cook every meal from scratch, but many meals can be made without using packaged ingredients, especially when meal planning and prepping. For example, instead of buying pre-made pizza crusts, make your own using flour and yeast; instead of buying pre-made salad dressing, make your own with olive oil and vinegar; instead of buying instant mashed potatoes, buy a potato and mash it yourself. This will save you money on groceries because you'll be choosing fresh ingredients over packaged ones and cooking the food yourself means no extra charges for labor.
There are many ways to save money when shopping for groceries. By following some or all of the tips listed in this article, you can reduce your grocery bill and have more money left over to spend on other things. Keep in mind that when utilizing any of these money-saving strategies you should avoid impulse purchases and just buy what you need. So, what are you waiting for? Start saving today!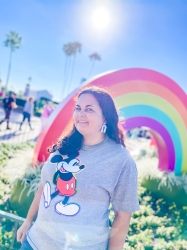 Latest posts by Krystal | Sunny Sweet Days
(see all)