Boat Clubs Are Great For Families
There are many ways that families can explore and enjoy recreation. Parks, camping and beach vacations are some of the most common that people often lean into. However, boating is making its way into a popular form of family recreation.
Although it gets less mention than other recreational activities, boating is actually big business. Recreation boating generates more than $170 billion dollars every year. So, it makes sense that the potential fun of family seaside adventures is growing!
What if you want to experience the fun of boating, but your family doesn't own a boat? That's not a problem. Boat clubs are also growing in popularity and are an excellent way to enjoy the experience without buying a boat. Central Florida Boat Club offers families the chance to enjoy boating — at their convenience.
Many people have never heard of boating clubs. So, it's natural for anyone that's interested to have some questions. Some of the most common include:
How Do Boat Clubs Work?
Boat clubs operate on a principle where users pay for the experience instead of shelling out a high cost for the actual boat. Typically, the company has a fleet of different boats that are exclusively available to boat club members. These often include a selection of luxury boats and other watercraft.
Boat club fees can vary, but usually there is a one-time fee for lifetime access to boating. That membership fee covers standard boating costs such as maintenance and insurance. However, members may have to pay for the fuel that is used during their boating experience.
Can Members Invite Other People?
Boat club members can certainly include others in their boating experience. In fact, family participation is highly encouraged and very much welcome! That includes furry family members, too. Pets are part of the family and are definitely invited to participate. Extended family and friends are also welcome. The only stipulation concerns who is driving the boat. Boat safety tutorials and training are provided by the boat club. So, only club members that have completed the training are authorized to drive the boat.
If you have never driven a boat and still want to join the boating club, that's great. Due to provided training, you can become a skilled boat driver and begin your boating adventure.
Can You Bring Your Own Boat To The Club?
One of the nicest benefits that boat club members receive is the option of applying their membership fee towards the purchase of their very own boat. Many people may come for an initial boating experience that leads to a love of boating — that, in turn, leads to boat ownership. It's not uncommon for that to happen and it's truly wonderful when it does!
Central Florida Boat Club offers year-round boating adventures for individuals and families. It's important to enjoy what the great outdoors can offer and boating is an excellent way to do that. It's affordable and inclusive. If you have ever wanted to experience boating, this is the perfect way to give it a try.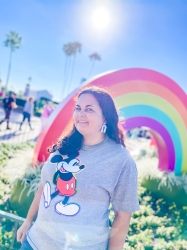 Latest posts by Krystal | Sunny Sweet Days
(see all)