Benefits of Meditation and Relaxation During Recovery
When you are struggling with addiction to alcohol, you may also suffer from a lot of anxiety. There is a wide body of research that indicates anxiety and addiction often go hand in hand. Anxiety, depression, trauma, and many other factors of life that impact your mental wellness may be the reason you used to drink.
For many people, turning to coping mechanisms that alleviate this mental angst helps them during their recovery. Medication and relaxation techniques are powerful tools for you now. View more information on these support methods and their benefits here.
What is Meditation?
There are many schools of thought on the exact definition of meditation. One method of meditation is the spiritual practice of clearing your mind and engaging in deep breathing to induce a state of calm and relaxation. This is often also called mindfulness.
Mindfulness can help those in addiction recovery to understand that the substance is a crutch to them, and not just something they drink at dinner sometimes. Getting out of that mindset and turning to mindfulness when it comes to drinking can have a powerful impact on your life.
In this practice, you don't need to sit like a Buddha to achieve mindfulness. You can lie down, sit in your favorite chair, or find a comfortable spot, to try meditation. Close your eyes and simply try to clear your head. One way meditators do this is by focusing on their breathing. Just breathe in, and breathe out, for as long as you want or need to.
Meditation is a powerful tool to alleviate anxiety, depression, trauma, and addiction. You feel more relaxed and are thinking less about the stress of the trigger that may tempt you to drink.
Benefits of Meditation for Those in Recovery
There are a number of benefits of meditation that can help you in your recovery. You are dealing with a lot of emotions and problems, and it can feel overwhelming. Meditation isn't about thinking those problems away. It's about thinking of better ways to deal with them. When you feel that feeling overall, the other benefits fall into place.
You will experience lower stress when you are meditating, that is the purpose of it. It's common to feel like your emotions are taking over you, and you are probably even feeling very afraid about the uncertainty that lies ahead. Meditation can help you to focus on what is now, so that you are not worried about something that hasn't even happened yet.
Better relationships are another common benefit of meditation. When you are struggling with anxiety or depression, it can feel like you are all alone. You may even treat people that love you like you are all alone. Meditation gives you a little power here by helping you to understand that you are loved, and can have healthy relationships with the people around you.
Other Relaxation Techniques
There are a number of other things that you can do to alleviate anxiety, trauma, and the depressive symptoms that trigger drinking. Find something that you like to do, do it often, and you will feel more relaxed.
Equine therapy for example is a common therapy used when recovering from alcohol addiction. This can help you get closer to the benefits of meditation, by putting you in a happy state that encourages you to meditate more.
Other things you could do are cooking, baking, gardening, artwork, anything that you just enjoy doing that relaxes you. Each of these activities requires a certain mindset of mindfulness that can help you to achieve the same benefits of meditation.
Ask for Support
If you are looking for ways to relieve stress when you are in recovery, ask for support. Find something to do that you enjoy, or work on meditation techniques that help you relax. If that isn't working, ask for support, as it is always available to you. You don't have to live with stress, and help is available to help you cope.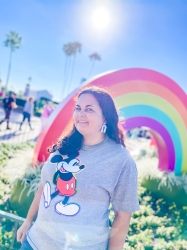 Latest posts by Krystal | Sunny Sweet Days
(see all)