Applying Your Tastes To Your Home Remodel
When we search for and purchase a home, it's not often the home that we wish to buy, but the idea of it. Let us be a little more clear to dispel confusion – you see the home for what it is, but often you do not think you'll have this home as it is forever. You know that you'll make adjustments, that you could apply renovation work, that you could change little things to make it just right. Certain implements can be hard to switch, such as the plumbing, the layout and structure of the home or how much space there is, sure. But we all know that with enough effort, the exterior and interior of a home can match, to a very close to degree, what your tastes are.
You might be entering this renovation period yourself. It can be fun to remodel a home to your own tastes, but then you can become stuck thinking about that. It sounds like a wonderful idea, and it is, however, the sheer amount of options available to you can sometimes be dramatic. How do you move from then on? We think we have some advice:
Consider What Your Tastes Are: We all have an idea of what tastes we have, but sometimes they can be more vague than we would like. This can be a problem when it comes to making the real and actionable decisions to forward progress and start taking practical steps. But it can be hard to know just where to begin. Although this needn't be so complex. Breaking this down within certain categories can be appropriate. What colors do you like? Can they serve well in this room? How about what design eras you are most fond of? Would you like to keep this space fun, or more professional. How rustic or modern would you like the space to be? What utilities are essential for you to have? It's these questions that may make the real difference when designing your home remodel.
Confer & Compromise With Your Partner: Now, it's not always that we have complete free reign over our house remodel. We often need to balance our tastes with our partner. As proven and excellent as a service that Action Builders provide, they cannot overcome a warring couple giving two separate instructions that clash with one another. This is where open and careful dialogue, discussing the details, and allowing a room to be the best it can be for both of you, rather than one of you, is important. It can also be important to theme your compromises together, to avoid the clashing of design principles within a space.
Get Inspired! When we think of using our own tastes to dictate something, we can think that our tastes should already be fully formed within us, as entities that are completely static and never changing. Additionally, we might think they have to be wholly original less we are just copying and not really following what we want. Of course, this is false. Getting inspired can be just as worthwhile as anything else. If you adored something you saw at a friend's house? Ask them for permission to put your own spin on it at your place. Design magazines, TV shows, even IKEA, it's all worthwhile. The end result of living in a home you and your family adores is a great one, no matter how you achieve it.
With this advice, we're sure you'll apply your tastes to your home remodel correctly.
Home Tips to Try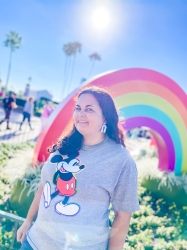 Latest posts by Krystal | Sunny Sweet Days
(see all)