6 Ways You Can Personalise Your Home's Common Areas
There's no question that personalizing your home can add comfort and style. But where should you start? The common areas of your home are a great place to begin because they're seen by guests and family alike. In this blog post, we'll give you six ideas for personalizing your home's common areas. Let's get started!
Add Some Curtains or Blinds
Curtains and blinds are a great way to add color, pattern, and texture to any room. They also serve an important function in regulating light and privacy. When choosing curtains or blinds for your home, consider both form and function. For example, if you have large windows, you'll want to choose window treatments that let in plenty of natural light. But if you live in a busy neighborhood, you may want to opt for treatments that provide more privacy. You can find many affordable curtains online or at your local home store. Choose a style that complements the rest of your home's decor.
Paint the Walls
One of the quickest and easiest ways to personalize your home is to paint the walls. Don't be afraid to experiment with color! A fresh coat of paint can completely transform a room. When choosing a paint color, consider the mood you want to create in the space. For example, lighter colors can make a room feel airy and spacious, while darker colors can add coziness and intimacy. If you're not sure where to start, try looking at some home design magazines for inspiration. You can also ask a friend or family member for their opinion. Once you've chosen a color, head to your local home store and purchase the necessary supplies. Then, get started on painting your walls!
Hang Some Artwork
Another great way to personalize your home is to hang artwork on the walls. This is a great way to add a personal touch to any room. When choosing artwork, consider both the style and the subject matter. For example, you may want to choose pieces that reflect your hobbies or interests. Or, you may want to opt for artwork that complements the colors and style of your home. You can find affordable artwork online or at your local home store. Hang the artwork using picture frames, nails, or adhesive strips.
Add Some Greenery
Adding greenery to your home is a great way to add color and life to any space. Houseplants are not only beautiful, but they can also improve indoor air quality. When choosing houseplants for your home, consider both the size of the plant and the amount of light it needs. For example, succulents and cacti are low-maintenance plants that do well in bright, sunny rooms. If you have a shady space, try adding a fern or an ivy plant. In addition to greenery, you can also add flowers to your home for a pop of color. Fresh-cut flowers are a great way to brighten up any room, and they can also be used to create beautiful centerpieces for your dining table or coffee table.
Change out the Hardware
Another easy way to update your home's common areas is to change out the hardware. This includes things like door knobs, cabinet pulls, light fixtures, and faucets. Just a few new pieces can make a big difference in the overall look of your space. When choosing new hardware, try to stick to a common theme or style. For example, if your home has a lot of traditional elements, then opt for classic-looking hardware. If your home is more modern, then choose contemporary hardware with clean lines.
Bring in Some New Furniture
If you're really looking to change things up, then consider bringing in some new furniture. This doesn't mean that you have to go out and buy all new pieces. Instead, try shopping at second-hand stores or even online marketplaces like Craigslist or Facebook Marketplace. You can often find great deals on gently used furniture that will instantly transform your space. Just be sure to measure the furniture before you buy it to ensure that it will fit in your home. If you don't have the budget for new furniture, then simply rearranging your existing furniture can make a big difference. Change up the layout of your living room or bedroom to create a whole new look.
These are just a few of the many ways that you can personalize your home. By making even small changes, you can create a space that feels uniquely yours. So, get started today and see what you can do to make your home more personal!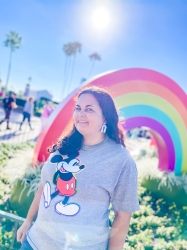 Latest posts by Krystal | Sunny Sweet Days
(see all)