How to Repurpose Old Sheets
You can refresh and repurpose old sheets in your home to save time and money when you use these ideas. When you refresh the sheets you currently have, you can bring them back to life! Keep reading to learn how to organize your home and have fun with old sheets!
How to Repurpose Old Sheets
When I think of old sheets, I am reminded of the stack of flat sheets that are hiding in a trunk in our guest bedroom. When I open this trunk, I'm met with a musty scent that is not my favorite. When I discovered that Purex Crystals can add a boost of fresh scents, I knew I had to stock up! After washing and drying our old sheets, they were fresh and ready for reuse! Here are my favorite ways to reuse and repurpose old sheets:
Use as rags.
Cut into 12″ x 12″ squares for art. Children can color solid sheets for a fun easy DIY!

Feeling extra crafty? Use unique sheets to cover canvases for fast wall art!
Cover plants in the cold.
Use a large flat sheet on the beach.
Pack one away in your trunk for a picnic or to sit on the grass at a sporting event.
Donate old sheets to an animal shelter.
Make a fort!
Use an old sheet as a tablecloth.
Create a DIY teepee!
There are a few ways to do this, but we used plastic interlocking pieces that we already owned (Another repurposed item!) and covered with sheets. We created a "base" at the top and attached the interlocking plastic pieces into the "shape" of a teepee. Add a sheet and party! Use this download to remind you just what you can do with old sheets. Just don't forget to refresh them with Purex Crystals in your favorite scent before reusing!

What ideas do you have for old sheets?
Home DIY Ideas
DIY Home Decor Ideas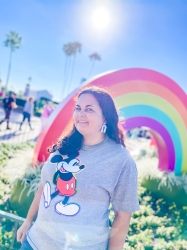 Latest posts by Krystal | Sunny Sweet Days
(see all)