5 Trending Home Renovation Ideas You Need To Know
Trends and styles change with respect to all aspects of our lives, even our living spaces. It is often seen that we all choose properties that accommodate our daily needs and luxuries. While homes were much more functional before the pandemic, several homeowners are now renovating their properties. The reason is quite simple- the pandemic of 2020 showed many of us how working from home is quite convenient, but our homes were not fully equipped despite all the necessary facilities. 
When working from home became the new normal that's here to stay, property owners are actively revamping their homes to be a piece of heaven they can truly enjoy. If you're planning to undertake a home renovation endeavor yourself, this blog discusses five interesting trends that you can take inspiration from!
Backyard home offices: One of the biggest trends we have observed in the last two years is the increasing number of people who have been establishing home offices in their backyards. This can include revamping your tool shed or garden shed into a cute little office, or going all-out and constructing a highly aesthetic and modern office space from scratch. The functionalities available can help you separate your home life from your professional life, which can be a lifesaver. From creating compartments within the office to separating a meeting cabin, these are wonderful ideas if you're working from home.
Rustic and tropical tiling: up until 2020, vinyl floorings were trending in the real-estate sector because of how versatile and economical epoxy is. However, the post-pandemic phase is leading people back to the rustic and outdoor porcelain tiles. If you're thinking what is the motivation behind such a change, perhaps it is the need to feel closer to nature even indoors. Exclusively curated bathrooms with green themes and indoor plants like eucalyptus are a few of the hottest trends in renovation demands.
Enhanced outdoor spaces: Now that we've spent so long at home and indoors, we understand the value of open spaces and recreational areas. Properties that are large enough are actively building enhanced outdoor spaces for the family to relax. From a small fire pit to a treehouse and a tent area, there are several experiences you can build around the property to keep boredom at bay. This also makes a great idea for children where they can safely enjoy their summer vacations.
Convertible pool: Pools are amazing, but can take up substantial space on the property. Added with the cleaning and maintenance time, an open pool requires far more upkeep than one usually perceives. One of the biggest trends today being followed is homeowners creating electrically powered shutters with solar panels over pools that can be used as a cover.
Smart homes: Solar power, AI smart homes, adaptive lighting, and other revolutionary technologies are at the forefront of smart homes. From having voice-assisted devices guiding the homeowners throughout the day, there are several benefits that come with investing in these intelligent technologies bringing new convenience and lowering your overall carbon footprint.
Wrapping Up:
Since 2022 is the year when people are wishing for more ease and convenience, it makes sense to start with home renovations first. A house reflects all the desires and essentials of the people who live in it, which is why it is such a personal process. Partnering with the right professionals will get the job done very efficiently!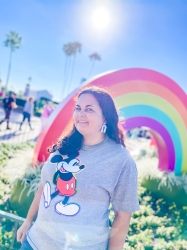 Latest posts by Krystal | Sunny Sweet Days
(see all)