Why People Love Living in Florida

Many Floridians will tell you how much they love living in the sunshine state. Here are just a few of the reasons why people think Florida is such a great place to put down roots.
It Has Terrific Weather
It may be that people who adore crisp fall weather and winter snowfall don't find the Florida climate to be so fantastic. That being said, the state's balmy weather attracts residents from all points of the globe who relish the idea of living in a place with more than 200 days of sunshine each year.
It Has a Great Job Outlook
The job market in Florida is considered to be one of the strongest in the nation, with many top companies relocating to the state in recent years. Of course, the sunshine state is also home to a vibrant tourism industry, meaning there is typically high demand for hospitality workers. Even when residents find themselves out of work, the Florida unemployment system is relatively easy to access.
It Has No State Income Tax
People living and working in Florida love that they can keep more of what they earn due to the state's lack of taxation on personal income. While federal taxes can't be avoided for most earners, the fact that the state doesn't collect a share of everyone's take-home pay leaves more money in Floridians' pockets to spend or to save.
It Has Cultural Diversity
Because it's a hub for migration from around the country and around the world, Florida has one of the most culturally diverse populations of any state. This means residents are exposed to, and can enjoy, a vast array of music, food, and customs that they might not experience anyplace else.
It Has a Great Sports Scene
From college athletics to professional sports, Florida features many of the best teams for locals to cheer on to victory. With three NFL teams, there's a football game happening in the state nearly every Sunday throughout the season, while the rest of the calendar is chock full of games from Florida's MLB, NHL, and NBA squads. NASCAR is a fixture in Florida, and for those who prefer to participate rather than to watch there are over 1,200 golf courses located around the state.
For these reasons, and more, many people find Florida to be a fantastic place to live. It's no surprise that millions of people choose to call the sunshine state their home.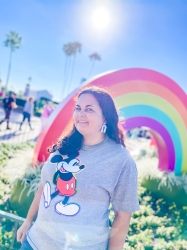 Latest posts by Krystal | Sunny Sweet Days
(see all)