What Type of Storage Is Right for You?
Self-storage is a great option for those who need simple storage options in a secondary location. There are numerous styles and types that suit different requirements, so there is not a one size fits all solution. You will need to consider various factors, such as budget, location, size and what you actually want to store, before you choose what storage option to rent. Here are a couple of pointers to help get you started on working out which type of self-storage is right for you.
Size
You will need to determine how much storage space you need in order to inform your search. This will depend on what you want to use the storage for. There is a variety of sizes available that will suit different requirements. For example, a 10×10 unit will hold around two bedrooms and either a living room or dining room's worth of belongings, so can be really useful if you are looking to store some of your belongings. A 10×30 can store the contents of a 4–6-bedroom house, so may be the best option if you are looking for somewhere to keep your belongings during a house move. For vehicle storage, a 10×20 can fit trucks, trailers and other mid-size vehicles, but there are other options available when it comes to storing your vehicles.
Use
Knowing what you want to use your storage unit or area for will also help inform your choices. Not every option can be used for everything, so it is important to plan what you want to store and choose accordingly. Popular uses for storage units include; moving house, storing vehicles, hobby equipment, office space or gym. You could even use a storage unit as a base when setting up a small business, before moving into a proper office space. Storage areas are incredibly versatile, and there may also be the option to choose a unit with added extras such as climate-control or drive-up access.
Access
When it comes to accessing your storage, there are multiple options, including 24-hour access and drive-up access. The latter is useful for vehicle storage as you can drive straight into the area and park as if you were in your own garage. This is why getting local storage is important, as drive-up access is not always available with larger companies. For example, in Texas, there are many local storage companies that offer 24-hour drive-up access, whereas it is not always possible with larger firms. Local storage in Livingston TX will often have more convenient hours of operation, giving you more flexibility to drop-off or pick up your belongings when needed. Finally, many local storage facilities are cheaper than larger national companies, making them a great value for your money.
Indoor vs Outdoor
When it comes to vehicle storage, there are various options that range in size, price and style. Some smaller vehicles can be kept inside storage units, like jet skis or motorbikes. Larger vehicles like an RV can also be kept inside a unit, but this is the most expensive option. Other options include covered storage, parking spaces or lots. Covered storage involves the vehicle being kept under a canopy, or under a canopy and surrounded by four walls. This helps protect the vehicle from the elements, as well as offering increased protection from other people and their vehicles. Lots and parking spaces are cheaper and more readily available, and also surrounded by fencing to keep out the public. This is a good option if you need to store your vehicle somewhere other than on your property, but want a quick and easy access option.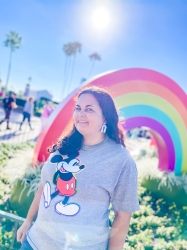 Latest posts by Krystal | Sunny Sweet Days
(see all)