Planning Your Retirement – Your Guide
Your retirement may seem a long way off, but that doesn't mean it's too early to start planning for it. We all get to a point where we want to shift away from work and focus on the other things that are important in our lives, but to make this a reality, it's necessary to do some planning. Ideally, you want to be in control of your own destiny, so the more forethought you give your retirement, the better placed you will be. It's amazing what a little planning today can do for your future, and there are lots of little things to consider.
Here's your guide for planning your retirement. 
Start Thinking Now
It takes time to build up enough wealth to allow you to leave work and live life as you wish. You might not be ready to pay into your pension pot just yet, but at least you can start planning and factoring it into your decision-making. We tend to think we have a lifetime to make these decisions, but in the end, it seems like they come up on us very quickly. You don't want to find yourself making last-minute decisions, so it's a great idea to start thinking about retirement now.
Whatever age you are, you want to enjoy retirement when you get to it, so start thinking about how you can achieve that now.
Understand Your Time Horizon
Your time horizon is the time you have between now and when you want to retire. Many people set goals for when they want to retire, and this can be a great motivator, but there should be some flexibility built into your plan. You have to remember that life's not just about retirement, you've got to live each day in between too, and you want to be able to do this in comfort.
This is why it's important to understand your time horizon so you save in a balanced way that prioritizes the life you lead now and the life you would like to lead in retirement. Again, you're not making full-blown commitments, but you're giving yourself a good idea of the timescale you're working with.
What Do You Need Financially?
If you're going to stop working then you need to have a good pot of money to support you. There's no set amount that works for everyone here, and each person needs to make their own assessment. This is where it pays to start thinking about your retirement early because it gives you the opportunity to save for longer. If you start saving 10 years earlier, then it's going to make a big difference when you eventually do retire.
When it comes to financial planning, you don't have to do it on your own. There are lots of qualified professionals out there who can create a plan for investing in your future, allowing you to focus on other aspects of your retirement.
What Do You Want to Achieve?
Planning for retirement isn't all about money. It's about your life, and a big part of that is knowing what you want to achieve. This will likely change with time, but it's helpful to think about the things you want to do in retirement. Too many people look forward to retirement all their working life, and when they finally get to it, they don't know what to do with themselves. When work plays such a big part in our lives for decades, it's natural that some people struggle to replace it.
If you're actively thinking about what you want to achieve in retirement, then at least you will be ready for the change in lifestyle and be prepared to make the most of it.
What Do You Need to Have Set Up?
Outside of money, what things do you need to have set up in order to lead the life you want to live? This could be as simple as getting a few golf lessons in before you retire so you're past the beginner phase. It could be purchasing the lake house you've always dreamed of. There are a lot of things that come together to create the life you want to lead, so what do you need to set up in order to facilitate a happy retirement?
Where Will You Live?
As we age, we have different requirements from our homes. We might decide we want to move to a warmer climate, downsize, at some point we might want to move to somewhere like https://www.belmontvillage.com/. There are so many different options, and if you've been planning your retirement, then the sky's the limit. There are lots of considerations when choosing where you live though, so it's always worth spending extra time on this decision.
What's Going to Make You Happy?
You can have everything in the world and still be unhappy. Retirement is a big change in a person's life, so it's important you work on finding the things that are going to make you happy.
Often these are small details that you may never have expected, but if you're open and ready to embrace them, then they can make your retirement one of the best periods of your life. As they say, it's the little things in life, and that's often true when it comes to retirement.
Make sure that in all the planning, you don't forget about the little things that make you happy.
Talk It Through with Family and Friends
There's no point planning your retirement and assuming your family and friends are on the same page. If you want them to be there, then involve them in the plans and allow them to help you decide what your future will look like. You might be planning drinks by the pool with all your buddies, but if they're not aware of the plan, then it's going to be difficult for them to make it a reality.
Involve your family and friends, and they'll be able to help your ideas become a reality.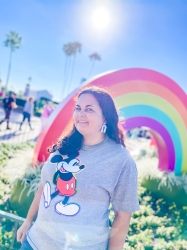 Latest posts by Krystal | Sunny Sweet Days
(see all)