Pretty Pallets: Upcycled DIY Pallet Crafts
There are just some things that I don't know how to do. I'm not the best at gardening, losing weight (ha!), or math. Some hobbies and activities are worth learning, and some just don't seem to be something I would enjoy. However, I am so drawn to upcycled crafts and home DIY projects. I can only wish to be so crafty in the future as these pretty pallet crafts are kind of amazing. From home decor, storage, and useful furnishings, pallets can be transformed into anything your little heart desires….and I desire!
Pallet Crafts
Pallet Upcycling
Pretty Pallets: Upcycled DIY Pallet Crafts
Reuse and upcycle your pallets! Try one of these home decor pallet craft ideas.

I am SO impressed with these bloggers and their continued ability to create something out of nothing. When I look at a pallet, I don't see clocks, lemonade stands, or artwork. Their projects are inspiring and show that anything is possible. I can only hope that 2015 will give me more time to work on crafty projects and home decor progress.
Have you ever crafted with a pallet? What do you like to create for your home? You might like this Thrift Store DIY: Gold Piggy Bank Decor too!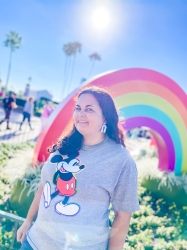 Latest posts by Krystal | Sunny Sweet Days
(see all)